Yobe School Massacre: APC Insists Jonathan Must Visit Yobe
Latest News, News
Monday, March 10th, 2014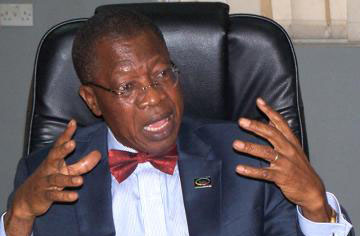 The All Progressives Congress (APC) has again called on President Goodluck Jonathan to take time off his premature electioneering campaign to visit Yobe State to commiserate with the bereaved families of the innocent school children who were brutally murdered by terrorists last month.
In a statement issued in Lagos on Monday by its Interim National Publicity Secretary, Alhaji Lai Mohammed, the party said it is totally inconceivable that about two weeks after the heart-wrenching killings of more than 29 schoolchildren, the President of the Federal Republic of Nigeria has not deemed it fit to visit the state.
It said far from being a mere formality, such a visit would provide great succour to the families of the victims, reassure them and other residents of the state that their government has not abandoned them to their fate, and also serve as a morale booster for our gallant troops who are battling the terrorists, against all odds.
"There is no other democracy in the world in which that number of school children will be killed and the head of government will carry on with business as usual. Since the killings, President Jonathan has made a national broadcast in which he mentioned the killings only as a footnote, instead of making it the central point of the broadcast.
"Since the killings, the President has presided over a wasteful national celebration, in which the drums were rolled out to mark the country's centenary even as devastated families were still mourning and those injured were reeling from their pains. Since the killings, President Jonathan has been gallivanting across the country, surreptitiously kick-starting his electioneering campaign for 2015 under the guise of receiving some inconsequential political jobbers now wearing the tag of defectors.
"This junketing has taken the President everywhere, including Sokoto, Minna, Ilorin and Onitsha. But he has pointedly avoided Yobe. To put it mildly, the father of the nation has been practically dancing on the graves of those innocent souls. This is not the stuff of leadership and the President must make amends by visiting Yobe today," APC said.
Short URL: https://www.africanexaminer.com/?p=8993