Zimbabwe: Zanu-PF Moves to Impeach 'Stubborn' Mugabe
African News, Latest News, South Africa, Southern Africa
Monday, November 20th, 2017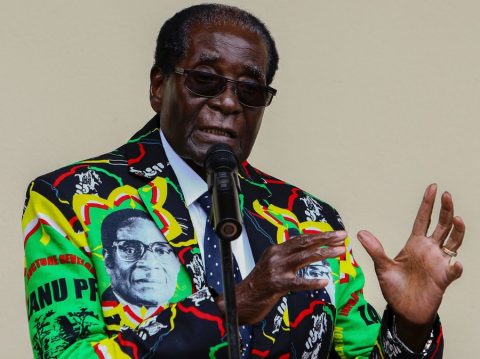 (AFRICAN EXAMINER) – After failing to comply with the Monday resignation deadline, members of Zimbabwe's ruling Zanu-PF party are preparing to meet to discuss the possible impeachment of the embattled President Robert Mugabe, who has refused to resign from office.
The deadline was set by Mr Mugabe's own party, Zanu-PF.
The embattled leader shocked Zimbabweans Sunday, when he vowed on a TV broadcast that he planned to remain as President.
Zanu-PF which has so far supported the anti-Mugabe protest, also confirmed that it backs impeachment, while proceedings could begin as soon as Tuesday when parliament meets.
Mr. Mugabe's grip on power has weakened considerably since the country's army intervened last Wednesday in a row over who should succeed him.
The crisis began two weeks ago when the 93-year-old leader sacked his deputy Emmerson Mnangagwa, an action which angered army commanders who considered the move as an attempt to position his wife Grace as the next President.
President Mugabe seems to outlive his relevance in Governance, as virtually every portion of the Zimbabwean society, including his contemporaries – the war veterans are demanding the only living African Nationalist to quit power.   
Short URL: https://www.africanexaminer.com/?p=41645