Zoning Of National Offices Tears APC Apart, As SS, SW Battle For Party's Control
Featured, Latest News, News
Thursday, June 5th, 2014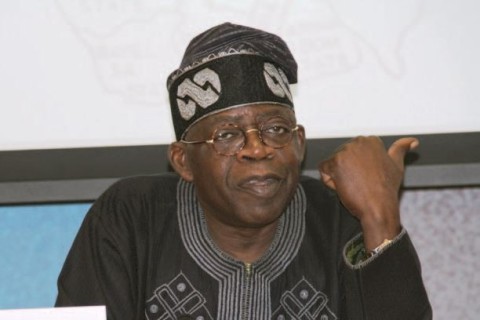 The All Progressives Congress (APC) is in serious dilemma on zoning of its national offices among the contending zones of the federation less than two weeks to the proposed National Convention of the party.
Newspot Nigeria can reveal that the Magatakarda Wamakko's Committee on National Convention has been having sleepless night in taking decision on where to zone the position of APC National Chairman and other executive posts owing to irreconcilable differences among leaders from the zones
The south-south and the south-west are said to be neck deep in the intrigues to win the Chairmanship position while each of them continues to lobby the Committee to place the slot in their respective zones.
There have been moves by the some elements in the APC to take away the Chairmanship position from the south-west in order to avoid a possible hijack of the structure of the party from one of its leaders, Asiwaju Ahmed Bola Tinubu.
The moves to ease off the grip of Tinubu on APC, Newspot Nigeria had earlier reported was anchored on the need by core members of the party to prevent the emergence of Buhari-Tinubu ticket, which is generally viewed as capable of affecting the party's chances in the next general election.
The current interim National Chairman of APC, Chief Bisi Akande had excused himself from contest for the post, as indications are rife that he may emerge as the new Chairman of APC Board of Trustees during the National Convention.
Meanwhile, there are reports that the South-south members of the party have been mobilising to ensure that the former governor of Edo State, John Odigie Oyegun gets the Chairmanship slot having been considered as the most trusted among those filing out for the position from the zone.
Other contestants from the south-south may not get the slot of APC Chairman based on suspicion that they could sell out to the ruling Peoples Democratic Party (PDP) based on past antecedents.
The former governor of Ekiti, Otunba Niyi Adebayo is also said to be positioning himself to take over the APC chairmanship slot, while reports said he has been mobilising the party's leadership from the south-west zone to attain the position.
From indications, the Wamakko's Committee is expected to round up its sitting on the zoning formula for power sharing within the APC between today and tomorrow according to schedule.
Wamakko after tomorrow will file its report before the party's elders who are expected to summon the National Executive Committee (NEC) of APC for next Tuesday to ratify the submission by the National Convention Committee.
Newspot
Short URL: https://www.africanexaminer.com/?p=12111