Zuma's Son Defends Father over Corruption Charges
African News, South Africa, Southern Africa
Monday, March 19th, 2018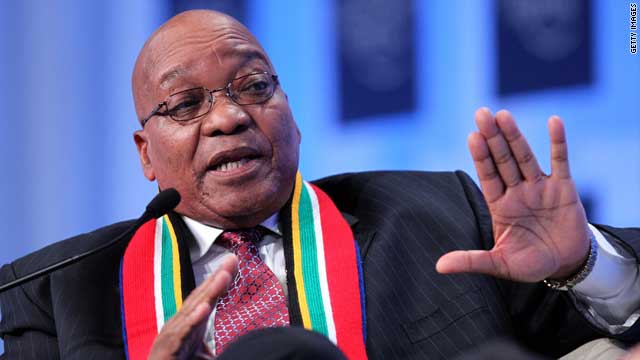 (AFRICAN EXAMINER) – The son of South Africa's former President Jacob Zuma has slammed the prosecutors and the judiciary for facilitating what he calls a "witch hunt" against his father, TimesLive reports.
Edward Zuma said the reinstatement of corruption charges last week against his father were part of a battle to tarnish his father's name.
The former president is facing 16 charges of corruption relating to a multibillion-dollar arms deal.
The case centres on a 30bn rand ($2.5bn; £1.7bn) deal to modernise the country's defence in the late 1990s.
The charges – which Mr Zuma denies – include counts of fraud, racketeering and money laundering.
His son said in a statement that the National Prosecuting Authority (NPA) was being used to "clamp down on those who speak the truth to white monopoly capital".
He said the courts were being used to malign his father and that the campaign "isn't going to stop any time soon".
Mr Zuma said that he will not stop defending his father./BBC
Short URL: https://www.africanexaminer.com/?p=43036