APC Congratulates Nigeria's Golden Eaglets
Ayo Balogun, Sports
Sunday, November 10th, 2013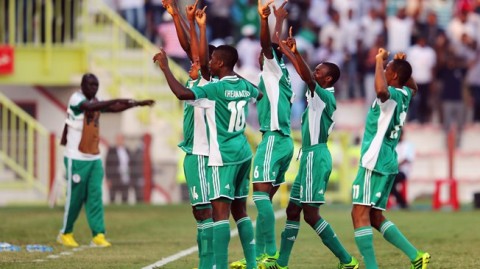 Ayo Balogun, Lagos
The All Progressives Congress (APC) has heartily congratulated Nigeria's National Under-17 World Cup team, the Golden Eaglets for its historic victory at the 2013 edition of the global tournament in the United Arab Emirates.
In a statement issued in Lagos on Sunday by its Interim National Publicity Secretary, Alhaji Lai Mohammed, the party said the victory is a clear indication that Nigerian youths had what it takes to be world beaters in all areas of human endeavours.
It said if such a huge success could be achieved at a time that Nigerian youths had been left demoralized by the malodorous policies of a government that kept scoring own goals, one could only imagine the kind of positive energy that would be unleashed by the youths under a responsive,  purposeful government.
APC hailed the team's hardworking handlers as well as the determined players for the victory, which has written Nigeria into the history books as the most successful country in the history of the tournament, having won an unprecedented four FIFAUnder-17 World Cup titles, a feat that even the global football powerhouse Brazil could only dream of at the moment.
"The victory is even sweeter because the Golden Eaglets did not lose a single match all through the tournament," the party said.
It said apart from the well-deserved goodies that might be showered on the team and its officials, the best way to honour the boys was to ensure their collective nurturing and graduation to the next age-grade, with the hope that they would eventually play for the country's senior national team, the Super Eagles.
"That way, we can be sure that Nigeria will sooner than later join the league of nations that have won the main FIFA World Cup," APC said.
Short URL: https://www.africanexaminer.com/?p=4642