Can Welbeck Change Arsenal's Fortune Against the Top Four as City Storm the Emirates?
Latest News, Sports News
Friday, September 12th, 2014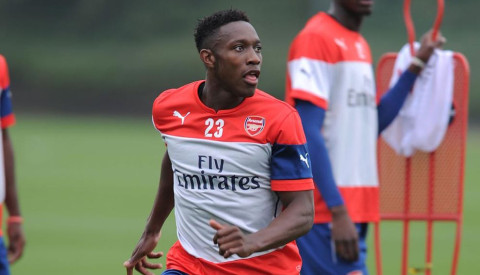 The sight of £16m deadline-day signing Danny Welbeck, will bring a fresh sense of optimism around the Emirates on Saturday as Arsenal take on Manchester City in what has been tagged Premier League match of the week.
The former Manchester United striker netted two vital goal last week as England beat Switzerland in their Euro 2016 opener, and that performance already gladdened the hearts of the Gunners' faithful.
Hoping to make a statement, especially to United's new manager, Luis Van Gaal, who obviously did not have confidence in him, Welbeck will be relying on through passes to be supplied to him by Alexis Sanchez, Aaron Ramsey, Santi Cazorla and Mesut Ozil against the league leaders.
However, Arsenal's recent record against their title rivals is very poor; their last 30 matches against their fellow incumbents in the top four have yielded just seven wins and 18 defeats.
The Gunners, under Arsene Wenger have collected just 26 points from possible 90 against the top four over the last five years.
Saturday's clash presents Wenger and his wards a perfect opportunity to prove that their 3-0 Community Shield victory over the Premier League champions was no fluke, while the Frenchman will also hope that £16m striker Welbeck can supply the goals to power Arsenal to the title.
Arsenal have finished in the top four for each of the last five Premier League seasons, unlike their rivals Chelsea, Man United, Man City and Liverpool, who have all had at least one season outside the Champions League places.
But even with just 30 matches played against their rivals, their points-per-game ratio is the worst. Chelsea have fared best in the big games, winning 17 out of 32 against teams that finished that season in the top four.
Short URL: https://www.africanexaminer.com/?p=17359