Election Appeal Committee Sacks New AFN President, Ibrahim Gusau
Featured, Latest News, Sports
Friday, June 30th, 2017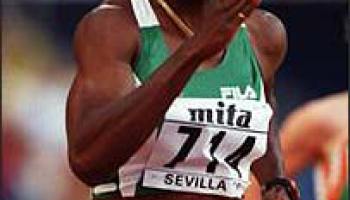 ABUJA, NIGERIA (AFRICAN EXAMINER) – The National Sports Federation Election Petitions Appeal Committee has upturned the election of Mr. Ibrahim Gusau as the President of the Athletics Federation of Nigeria (AFN).
The committee announced the annulment Friday in Abuja at a press briefing.
The petitioner Mr. Charles Eyo from the North east zone, was an aspirant but was disqualified at the last minute, paving the way for the eventual winner – Gusau to enjoy being elected as AFN boss unopposed.
The Committee following other petitions before it, also reinstated Mr. Brown Ebewele and Rosa Collins to the AFN board. The panel held that the two were unjustly disqualified.
While Ebewele won the coaches and technical directors' elections, he was substituted with Gad Onoegbu.
Similarly, Collins who won the National Women in Sports contest, still, her name was replaced with Gloria Obajimi.
Following the latest development, the Committee has scheduled a bye-election for Friday, July 7, 2017 in Abuja.
Short URL: https://www.africanexaminer.com/?p=39914