Ex- Nigerian Footballers Frown At The Use Of Non Professionals In Games
Featured, Latest News, Sports News
Tuesday, May 25th, 2021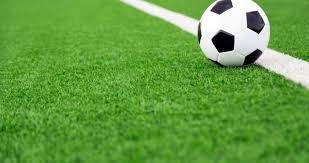 …. Hail Uwumi's Appointment
(AFRICAN EXAMINER) – Ex- Footballers in Nigeria, operating under the platform of Professional Footballers Association of Nigeria (PFAN), has frowned at the continued use of novice in the game in administering affairs of the Sport in the Country.
It noted that the engagement of non- core professional in piloting the affairs of the round leather sport called 'football', has been counter- productive in Nigeria, and has continued to hinder the growth of the game in the country.
The group however, applauded the leadership of Nigeria Football Federation NFF, under the watch of its president, Amaju Pinick, for recently appointing one of its member, and serving General Manager (GM) of Rangers Inter. FC of Enugu, Prince Davidson Uwumi, as the Chief Executive officer (CEO) designate of the League Management Company of Nigeria LMC, organizers of Nigeria professional Football league NPFL.
Speaking when principal officers of the body visited Owumi, at his Enugu residence yesterday, president of PFAN, and Ex- Super Eagles utility player, Comrade Tijani Babangida, expressed happiness with the NFF leadership for taking the right decision of engaging a core professional for the job.
He said going by Owumui's versed experiences and antecedents, as a player and soccer Administrator, "I want to assure NFF leadership that he will deliver the goods.
According to the PFAN boss, "we have come here to see one of our own, Prince Davidson Owumi, the (CEO) designate of of LMC, and we want to thank NFF for that wonderful decision.
"Our union, the PFAN is going to stand by him, and also give him 100 percent support to enable him succeed in office.
Babangida, regretted that over the years, the nation's football affairs has been manned by non -professionals, adding that it's unfortunate that people from other professions such as Medical, Legal Engineering amongst others have taken over the football administration to the detriment of the core professionals.
He said they were in Enugu for the PFAN South East inaugural meeting which was also attended by its National officers, BOT chairman and Secretary Comrades Harrison Jalla and Austin Popo respectively.
The PFAN president, disclosed that the first zonal meetings had been planned for the six geopolitical zones as initiated by the union, national secretariat, and is meant to sensitize officers on direction and modus operandi of the rejuvenated and unified Union.
"PFAN decided to visit some legends and elders of the game in the coal city of Enugu in the persons of Chairman Christian Chukwu (MFR), Man mountain Emmanuel Okala (MON) in continuation of their 70th birthday celebrations, Ex International Stanley "Stainless" Okoronkwo, Dominic Nwobodo and ex Rangers strongman Mike Ogbuodudu, among others.
He added "PFAN is calling on all members of the football fraternity to double efforts in collaboration to chart path of meaningful development in Nigeria football at all levels.
In his brief remark, Prince Owumi, had expressed appreciation to the union for finding to time to visit him in Enugu, saying the appointment is for members of PFAN.
He noted that his appointment by the NFF, may be a way of testing his capability, stressing that with the support of the union, he will have no option than to deliver.
Owumi said: "I want to thank you most sincerely for finding time to visit me, and with your support we are definitely going to take football to a greater height in Nigeria.
"I need your support, because NFF, wants to use this appointment to know if Ex- Nigerian players have all it takes to deliver. So, it's a test of might for us.
First Vice Chairman of NFF, Barrister Seyi Akinwunmi, who was also present, had expressed joy that at last, the Union has buried their hatchet and come together as a one united family, assuring them of the Federation's readiness to always partner with the organization.
Short URL: https://www.africanexaminer.com/?p=63351