Manchester Derby: Mourinho,  Mikel Arteta, Ederson Involved in Post-Match Row
Latest News, Sports News
Monday, December 11th, 2017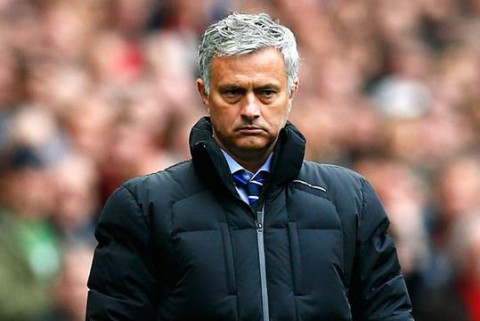 (AFRICAN EXAMINER) – Manchester United Manager Jose Mourinho and Manchester co-assistant coach Mikel Arteta had both suffered from a post-match row unpleasant experience.
While Mourinho was allegedly pelted with water and milk, Arteta had a cut on his fore head.
Arteta was left with a cut, though it is unclear how it was caused and sources from both clubs say no punches were thrown during the incident.
United were upset at what they considered as an excessive City reaction to Sunday's 2-1 win at Old Trafford, which sent them 11 points clear at the top of the Premier League.
City's players celebrated in front of their fans after the final whistle and coaching staff tried to persuade Manager Pep Guardiola to join them, but he refused.
After the players headed down the tunnel, Mourinho reportedly made his feelings known outside the visitors' dressing room as he made his way to post-match interviews.
The City camp reacted, with Brazil Goalkeeper Ederson and  Mourinho exchanged words angrily in Portuguese before his post-match media engagements.
During his pre-match news conference, Mourinho said he did not think he would be allowed to make a political statement on the touchline like Guardiola.
It would be recalled that the City boss has recently worn a yellow ribbon – a symbol of protest against the imprisonment of pro-independence politicians in the Spanish region of Catalonia.
Meanwhile, the Football Association announced Monday that it will seek observations from both clubs in relation to the incident with the clubs having until December 13 to respond.
Short URL: https://www.africanexaminer.com/?p=41950