Russia Banned From Participating In Rio Paralympics
Featured, Latest News, Sports News
Tuesday, August 23rd, 2016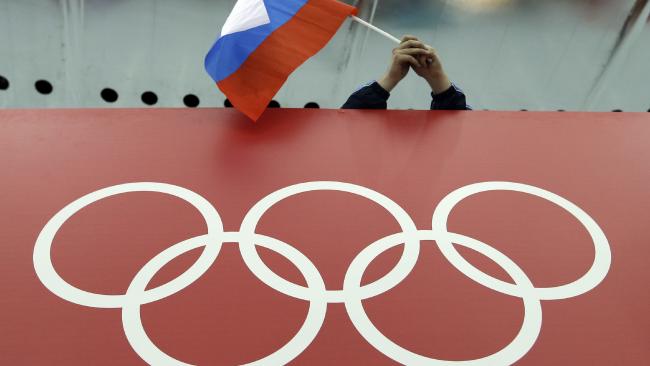 BALTIMORE, MD (AFRICAN EXAMINER) – Following the loss of her appeal, Russia has been banned from participating in the next month's Paralympics in Rio.
In its ruling, the Court of Arbitration for Sport (CAS) upheld the International Paralympic Committee's (IPC) ban on all Russian competitors.
The CAS statement restated that the body had not looked at the "natural justice rights or personality rights" of individual Russian athletes in making its decision.
It would be recalled IPC made the decision in light of the McLaren report which detailed a state-sponsored doping programme operated by Russia.
The Committee's decision to ban the entire Russian team "was proportionate in the circumstances", according to the CAS panel, which informed that it would publish the full grounds for its decision later.
It added that the Russian Paralympic Committee failed to file any evidence contradicting the facts put forward by the IPC.
However, the IPC's ruling contradicted the International Olympic Committee (IOC) stand, which had chosen not to hand Russia a blanket ban from the Olympic Games which ended last Sunday, August 21, 2016.
Before and while the Olympics games lasted, the IOC was widely criticized for ignoring the World Anti-Doping Agency (Wada) recommendation to ban Russia.
Instead, it directed respective sporting Federation to decide if Russian competitors would be allowed to compete. Then, a three-man IOC panel had the final say.
In the end, more than 270 Russian athletes were cleared to compete at the Olympics, with Russia winning 56 medals in total and finishing in fourth place.
The country is set to take a total of 267 competitors across 18 sports to the Paralympics games.
In his reaction, Russia's Paralympic leading Counsel Alexei Karpenko, confirmed that the decision was final, adding that his team would try to file an appeal with the Swiss Federal Supreme Court, which he informed would take between one and two years for the court to decide.
He lamented: "So I'm afraid Russian Paralympians will not be going to the Games in any case".
The Paralympics is scheduled to kick off September 7, 2016.
Short URL: https://www.africanexaminer.com/?p=35080