Group Alleges Overtures To Influence Osun Election Tribunal
Latest News, News, Politics
Friday, August 29th, 2014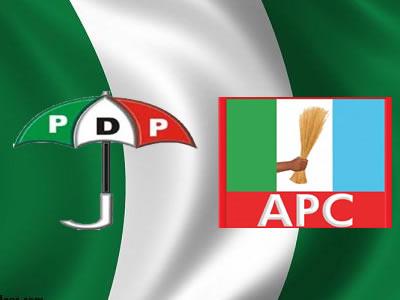 By Niyi Adeyi
Members of the public have been alerted to watch closely the unfolding events at the Osun Election Petition Tribunal, hearing the petition filed by the ruling PDP candidate, Senator Iyiola Omisore and warned against attempt to use the back door to thwart the will of the people.
In a statement issued Friday by the National Coordinator of a non-governmental organization, Governance Watch Initiative, Barrister Rotimi Ogunwuyi, the PDP was allegedly accused of trying to tamper with the work of the tribunal by seeking to compromise its Chairman.
The group said it "learnt that while efforts so far to bend the Chairman to do its bidding has failed, the PDP is now seeking to use a proxy to tarnish" his image in order to have him removed and replaced with a pliable personality, especially since some members of the Tribunal were not as principled as the him (Chairman).
"In furtherance of this evil plan, the PDP has approached one of the candidates in the August 9 election in the state to petition the President of the Court of Appeal to remove the Tribunal Chairman on the grounds that his party has no confidence in him", the statement alleged.
While noting that the people of Osun had expressed their wish by voting to victory the candidate of their choice, Ogunwuyi stressed it would amount to wishful thinking that those who were roundly rejected at the polls would now "barge through the back door into the office of the governor, just because they believe they are well connected".
The group pledged it would continue its close monitoring of the proceedings at the Tribunal as well as the "underhand efforts by the desperate enemies of the people to sabotage its work", adding that its demand was about giving the tribunal free hand to carry out its work without interference from any quarter.
Please follow and like us:
Short URL: http://www.africanexaminer.com/?p=16846