APC Alleges Ineptitude on War Against Terrorism; Advocates For New Approach
Latest News, News
Friday, July 4th, 2014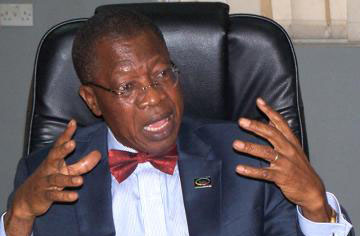 The All Progressives Congress (APC) has alleged that the Federal Government is losing the war against terror in the country as the situation had worsened since the abduction of over 200 schoolgirls in Borno State almost three months ago.
In a statement by its National Publicity Secretary, Alhaji Lai Mohammed, in Abuja Thursday, the party said the terrorists have been striking at "places and times of their own choosing" on a daily basis.
"They are becoming more emboldened to carry their terror campaign right into the heart of the nation's capital, Abuja. Innocent Nigerians are being killed and maimed in high numbers across several states," the statement stated.
Lai Muhammad argued "Instead of cashing in on the global outcry that followed the abduction of the over 200 Chibok girls to galvanize national and international action, not just support, the Goodluck Jonathan Administration has been chasing shadows, pointing accusing fingers at innocent groups and people, harassing the media and curtailing individual freedoms."
"We have said it before and we will repeat it here: Boko Haram is a clear and present danger to all Nigerians: Christians and Muslims; men, women and children, the rich and the poor as well as people of all political leanings and of all ethnic groups" the statement stressed.
The party absolved itself on link to Boko Haram CAJ News reported reiterated its earlier call for a non-partisan approach to solving the crisis.
The party tasked the Jonathan Administration to be humble and admit that the tactics it had been deploying against the insurgents were not working and instead reach out to all stakeholders to find a way out of the national quagmire.
"The state of emergency, which has been renewed twice, has not stemmed the tide of attacks. Chibok, where school girls were abducted is not any more secured now as more attacks and abductions have taken place there," APC added.
APC declared "The terrorists, who used to strike on the outskirts of Abuja, have now taken their battle into the city. It is time for new thinking, new direction and new purpose in the fight against terror."
Short URL: https://www.africanexaminer.com/?p=13887