Fergusson Officer, Killer of Black Teen Michael Brown Resigns
World News
Sunday, November 30th, 2014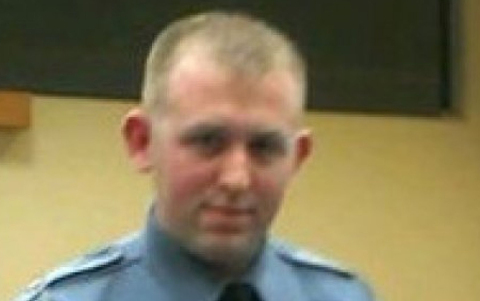 After three months of shooting to death an unarmed black teenager, Michael Brown in the United States (US) town of Ferguson, the culprit white Police officer, Darren Wilson has resigned his appointment from service.
Wilson's Lawyers confirmed the resignation Sunday, saying their client (Wilson) who had been on administrative leave since the killing, had told a newspaper that he did not wish to put the lives of his colleagues at risk. The Counsels also informed that his self-exit decision was with immediate effect.
The embattled ex Police Officer reportedly said resignation option was the "hardest thing" he had to go for.
It would be recalled protesters stormed Ferguson and other towns last week after a jury held he should not be charged for killing. The ruling also sparked protest in some western countries like UK.
Wilson shot Brown on Saturday August 9, 2014 for allegedly stealing in a super stores.
Attempt not to prosecute him has regenerated into a frosty relationship between the black communities and law enforcement agencies.
Short URL: https://www.africanexaminer.com/?p=20071