Suspected Militants Attack Foreign Tourists In Afghanistan
Asia, Featured, Latest News, World News
Friday, August 5th, 2016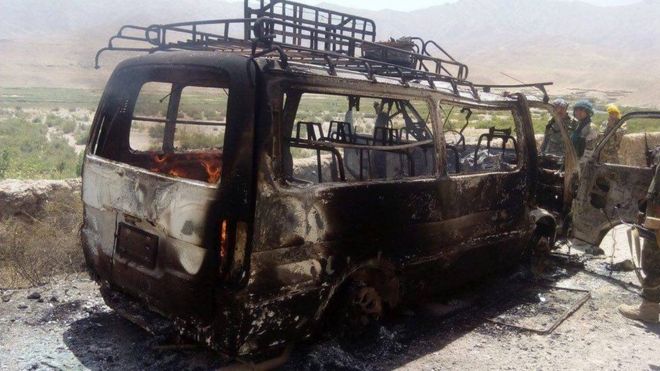 BALTIMORE, MD (AFRICAN EXAMINER) – Suspected militants have attacked a convoy of 12 foreign tourists in Western – Herat, Afghanistan.
In the melee, six other victims and a local driver were injured.
Giving the breakdown, Herat's Governor Spokesman Jailani Farhad, confirmed that the tourists included eight Britons, three Americans and one German.
Officials said the ambush took place in the Chesht-e-Sharif district, on the road to Herat city and that security reinforcements have been sent to the area.
Similarly, officials indicated that the travellers were being escorted by Afghan army personnel on their way to Herat city when they were ambushed.
Some travellers were reportedly sustained light injuries and are in hospital.
Afghanistan's main roads are known for cases of frequent dangerous attacks and kidnappings.
The Taliban are suspected to be the brain behind the offensive, although, no one has claimed responsibility.
Afghan's Interior Ministry Spokesman Sediq Sediqqi also confirmed that the tourists were on their way from Bamiyan to Herat, via Ghor.
Bamiyan province is mostly visited by adventure travellers. They are mainly attracted to it by its ancient culture and natural beauty.
Short URL: https://www.africanexaminer.com/?p=34733