Actress, Oge Okoye Rejoices Over New Love
Entertainment, Gossips, Latest News
Wednesday, April 13th, 2016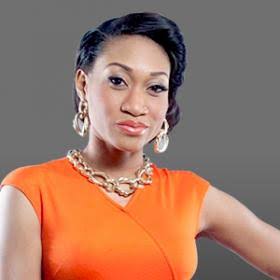 Nollywood actress, Oge Okoye is rejoicing over finding love again.
She expressed her delight Wednesday on her instagram account asking: "Have You Ever Felt So happy and you start smiling for no reason?"
"Well that's ME….Hmmmm! Tell me God ain't real? Good morning glam" she wrote in a caption of a picture of a man kissing a woman.
Recall, Okoye indicated in January this year, that she wished to take a break so as to streamline for her personal consumption.
Among her famous movies are: "Black Bra," "Spanner," "Eagle's Bride," "Beautiful Faces" among others. She also plays the role of Patricia the Chamber Maid in Africa Magic's hit TV series "Hotel Majestic."

Short URL: https://www.africanexaminer.com/?p=31806