Iraqi Crisis; Obama Declines Sending Troops, Says Other Options'll Be Considered
Latest News, News, World News
Friday, June 13th, 2014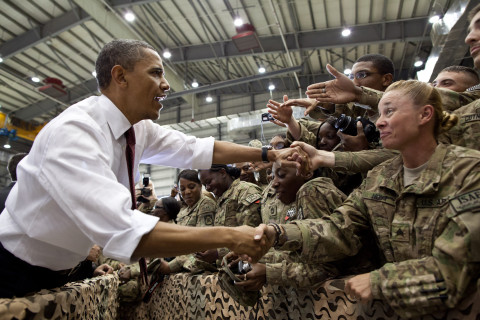 United States (US) President, Barrack Obama has vowed US will not send troops to Iraq, to douse the ensuing insurgency in the oil-rich middle east country, but said other options were being considered.
President Barack Obama made the declaration on Friday in response to the lightning advance by Sunni militant fighters in Iraq that could threaten the Shiite Prime Minister Nuri al-Maliki – led government.
In a statement delivered from the White House South Lawn, Obama said the United States "will not be sending U.S. troops back into combat in Iraq," but that he would be reviewing a range of other options in coming days.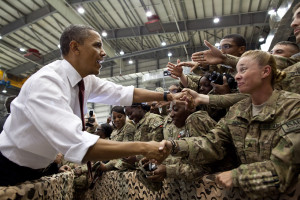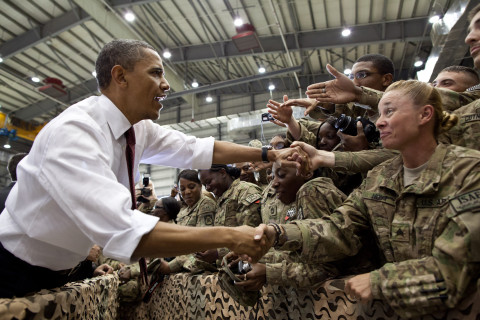 "This is not going to happen overnight," the President said, adding that unless Iraq fixes its internal political problems, short-term military help from the United States won't make much difference.
Pressure on US to provide military support to Iraq's struggling government has increased, with conservative Republicans blaming Obama for creating a security vacuum in 2011 by pulling out U.S. troops.
Critics have also complained that Obama's unwillingness to provide significant military backing to opposition forces in Syria's civil war has contributed to the ability of the militant Islamic State in Iraq and Syria, or ISIS, to attack in Iraq.
Obama has resisted getting drawn into another military engagement in Iraq having just ended the the nine-year conflict started by his predecessor.
Now the conflict threatens to widen, just as the Iranian officials denied reports Friday that some of its elite forces were in Iraq to help bolster al-Maliki, a fellow Shiite.
Short URL: https://www.africanexaminer.com/?p=12604