Krump Studios Partners Stakeholders to Promote Abuja Tourism
Arts, Entertainment News, Latest News
Tuesday, November 28th, 2017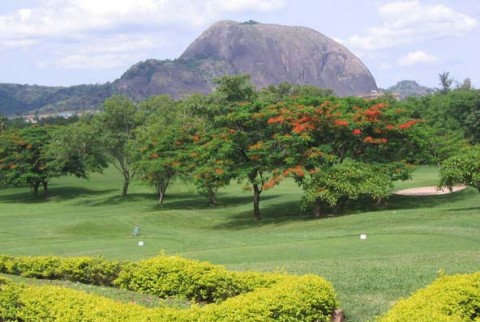 By Eric Ojo, Abuja
(AFRICAN EXAMINER) – As part of its mandate, Krump Dance Studios has unveiled its plan to partner with other relevant stakeholders in promoting and projecting Abuja, Nigeria's federal capital city, as an attractive tourist centre through music, poetry and other forms of art in motion.
Krump Dance Studios, a service oriented outfit that provide dance fitness, dance training and dance theatre and entertainment to its clients, said this will be achieved by creatively exploring the beauty, lifestyle and cultural ambience of Abuja as a fast developing metropolitan city.
The company has been actively producing creative content using dance as a tool since 2011. Some of the  Programmes it has  organized in the past include, Dance 4 life, Fit 2 dance fit 2 live (Lagos and Abuja), Love and Jazz and two major productions namely, "Grease the Naija mix" (NUC Maitama, August 2013) with over 1000 people in attendance and "Expressions of the soul" a one hour contemporary dance production with 350 people in attendance at the Abuja Merit House in 2016.
The company has equally facilitated a host of other events in partnership with Nigerian National Petroleum Corporation (NNPC), Fit City, Institute Francais, the German embassy, the Nigerian Television Authority (NTA), Africa Independent Television (AIT), Root and Raw e.t.c
Against this background, Krump Studios has announced that its next event tagged, "Abuja the Musical" will be holding from the 16th to 17th of December 2017. The event, according to a statement made available to African Examiner, is a Dance and Musical Theatre Production based on the culture, art and richness of Abuja in past and real time.
"Set in modern times, the story digs up history, land mark places (hotels, Restaurants & culture) and that showcase the lifestyle of the city of Abuja. It is a creative, funny, informative and an energetic stage production set to take place this December", the statement said.
The event which will be held in Abuja,  is an initiative of the Krump Dance Studios in partnerships with Simply Poetry (the producers of (the Made in Nigeria Show), Cool fm & Nigeria Info Station, Dike Chukwumerije, the Guild of Dancers in Nigeria, Nigerian Entertainment Seminar, Federal Tourism Association, Buzz Nigeria, Root n Raw, NTA BurnOut Studios, Idez Entertainment, Urban Dance Tiv, Doxa Digital, among others.
The statement further explained that Krump Studios will be hosting a Press conference along side its partners to introduce the vision of Abuja the Musical Production on Monday 4th December 2017.
The vision of the company is to be the best institution in producing refined dancers with world-class equivalence and to establish the culture of dance fitness, dance theatre and entertainment in Nigeria virtuously. It dance productions depict comic relief, remakes old block boster, abstract art and society values.
Short URL: https://www.africanexaminer.com/?p=41745