Anti-corruption: Group tasks National Assembly on adequate budget appropriation
Latest News, News
Wednesday, August 12th, 2015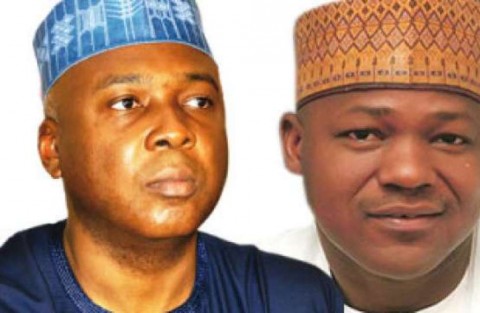 By Eric Ojo, Abuja – Zero Corruption Coalition (ZCC) has urged the National Assembly to ensure adequate budget appropriation for the newly inaugurated Presidential Committee Against Corruption and other anti-corruption agencies in the country in order to enable them deliver on their constitutional mandates.
The coalition made of non-governmental organization (NGOs) also called on all Nigerians to support efforts of the current administration in the fight against corruption and desist from meddling with issues associated with corruption, adding that they should not allow themselves to be used for ethnic, religious, geographical and tribal manipulation by those who benefit from corruption in Nigeria.
 
The group said Nigerians voted for President Muhammadu Buhari and his party, because of the faith and belief they have in the President Muhammadu Buhari  integrity and his party's mantra of "change" coupled with his campaign promises, to rid the country of the cankerworm of corruption, which according to them, represents the greatest challenge facing Nigeria.

The ZCC further noted that corruption has resulted in the needless death of many Nigerians, especially as scarce resources that should have been used to provide qualitative healthcare services for all, particularly the vulnerable groups in the society, good roads, qualitative education in public schools.

The coalition added that corruption has also impacted negatively on employment opportunities for the teeming unemployed population including the youth, amongst others, since public funds are been brazenly diverted into private pockets, thus depriving majority of Nigerians the opportunity of benefiting from the nation's God-given wealth.

"It is against this background that the ZCC and its partners commend the timely inauguration of the Presidential Advisory Committee against Corruption headed by Professor Itse Sagay, a prominent professor of law and civil rights activist", the group said in a statement jointly signed and issued on Wednesday in Abuja.

The group explained that the task of the Committee is to advise the present administration of Buhari on the prosecution of the war against corruption and the implementation of required reforms in Nigeria's criminal justice system.

"We also appreciate the support of three international development partners namely the Ford Foundation, MacArthur Foundation and Open Society Initiative for West Africa for the establishment of support to assist implementation of key components of the Action Plan and the work of the Presidential Advisory Committee in support of the Federal Government's efforts in the fight against Anti-Corruption and Criminal Justice Reform", the statement added.
Please follow and like us:
Short URL: http://www.africanexaminer.com/?p=24873