APC Youths Express Relief Over Sheriff's Defection To PDP, Organizes Nationwide Thanksgiving
Featured, Latest News, News
Sunday, August 17th, 2014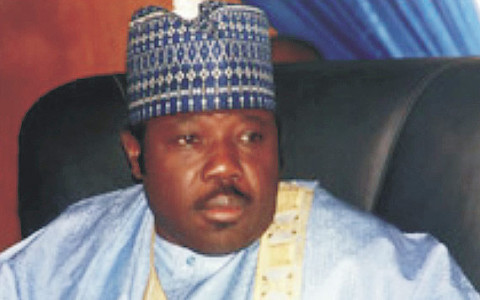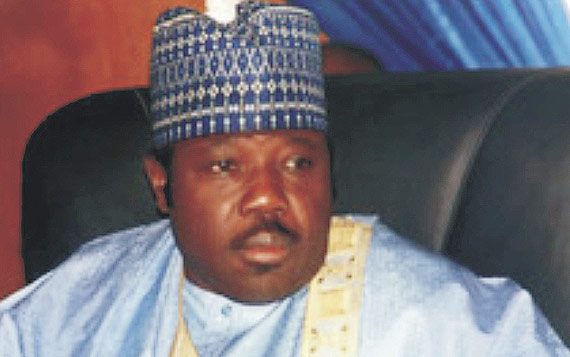 The All Progressives Congress (APC) Youth Forum has organized nationwide thanksgiving service today and this Friday over the defection from the party, the former Borno State Governor, Ali Modu Sheriff to the ruling People's Democratic Party (PDP).
In a statement by Chairman of its Abuja branch, Barrister Ismail Ahmed, the Forum said it received the news of his defection with joy as it considered sheriff's exit as the best thing that would ever happen to the life of the party due to what it called "strategic blackmail of the APC by the PDP, using Sheriff's alleged links with the dreaded Boko Haram, regardless of whether he (Sheriff) was guilty or not".
The Forum indicated that its investigations within and outside the country have confirmed that the ruling PDP used sponsored commentators in Nigeria to link Sheriff with Boko Haram, rightly or wrongly and because he was a chieftain of the APC, it was easy to sell to Nigerians via the media that his party was Boko Haram financier, citing the recent comments by the Information Minister, Labaran Maku and recent returnee, Chief Femi Fani – Kayode in this regards.
APC Youth Forum recalled in the statement that the Borno PDP as far as 2011, sent a delegation to media houses and alleged that Sheriff was responsible for the emergence of Boko Haram onslaught after a certain deal he struck with their late leader (Muhammad Yusuf) to support his bid in 2003 – to be elected the Governor and in return Sheriff promised to create a Ministry for Religious Affairs and appointed one of the Boko Haram's major backbones, Buji Foi as Commissioner for Religious Affairs.
It narrated that Sheriff along the line, reneged on his pledged culminating in 2009 first skirmishes, which later resulted to the "ordered killing of Mohammed Yusuf and Buji Foi".
Ahmed revealed against all expectation, the Federal Government failed to arrest Sheriff, instead, it began to trade in his blackmail while still in his former party, ANPP as well as working against it, then later plotted his defection to APC to serve as its (PDP) spy in the leading opposition.
"Most importantly… the PDP and the Federal Government are in the habit of telling the international community that APC has links with Boko Haram and in each of their meetings with representatives of foreign countries and international institutions, the PDP and the FG cited Sheriff's membership of the APC as basis of APC'S false link with Boko Haram. At a point two months ago, some agents working to satisfy PDP wanted British parliament to move a motion in session seeking to probe APC'S alleged link with Boko Haram principally on the basis of Sheriff's membership of APC", the Forum corroborated.
The Forum therefore declared that it was delighted as it expected nobody would have any reason to "demonize the party (APC) locally or internationally after Sheriff's defection.
"We don't want him one bit in APC. He was a big burden to us, we feel so relieved and this is why we will call on our members nationwide…" to attend special Sunday church service and Jumma'at prayers…" Ahmed maintained.
APC statement came barely 24 hours after Sheriff' confirmation on Friday to the State House Correspondents after a closed-door meeting between him and and President Goodluck Jonathan in Abuja on his planned defection to the ruling PDP.
Please follow and like us:
Short URL: http://www.africanexaminer.com/?p=16326