Breaking News: Choice of Remaining House Key Positions Turns Messy
Featured, Latest News
Thursday, June 25th, 2015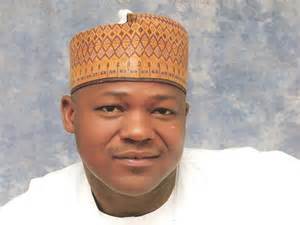 Ayodele Afolabi, Abuja – The two factions of the All Progressives Congress, APC — the Speaker Dogara group and those loyal to the party and Femi Gbajabiamia on Thursday engaged one another in disgraceful physical combats.
The session became very rowdy when the group loyal to the party wanted the Speaker to read the letter from the chairman of APC nominating Gbajabiamila and others as principal officers.
Instead of reading the letter, Dogara opted for a closed door session but this did not go down well with Gbajabiamila group and they went for the mace.
The sergeant at arm who rushed in from the senate wing rescued the mace from members and took it out of the chamber.
What followed was pandemonium as members threw decorum into the wind and engaged in a brawl like Motor Park touts.
The situation is still tense as at press time because the speaker has not been able to restore normalcy as at the time of this report.
Please follow and like us:
Short URL: http://www.africanexaminer.com/?p=24177