Na' Abba Quits PDP, Alleges Poor Leadership
Featured, Latest News, Nigeria 2015 Election
Sunday, March 15th, 2015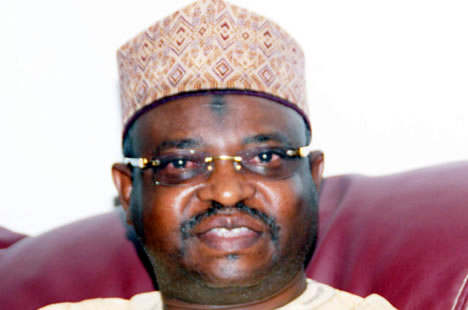 From Mustapha Abdul Salaam – Sequel to many intractable wrangling and anomalies currently ongoing in the party, Former Speaker House of Representatives, Rt. Hon. Ghali Na'Abba, has announced his resignation from the ruling Peoples Democratic Party (PDP).
In his resignation letter dated Sunday, March 15, 2015, Na' Abba lamented that the leadership of the country under President Goodluck Jonathan and the PDP "have reduced governance to, as a result of which the ruling PDP has been losing "its sons and daughters including so many of its founding fathers and members by the day".
He cited examples of many founding fathers of the PDP whose advice have one time or another not been heeded to, hence died of frustration. He added that there were so many of the party National Chieftains such as like Dr. Alex Ekwueme, Malam Adamu Chiroma, Dr Shettima Mustapha, Alhaji Asheikh Jarma Dr. Victor Odili, Mr. Isaac Shaahu and many others who were equally living with frustration.
The former Speaker held "The Country's and the Party's leadership have become canalized to the extent that while Nigerians are aware that they have a President in the person of Dr. Goodluck Jonathan, they are at the same time at a loss as to who governs their Country.Both Nigeria and the PDP are left to drift. In the sixteen years the Party has been ruling at the center, the Party's leadership has failed to lead by example.
"Instead, it has left us with the conventional wisdom that people cannot succeed in life unless they are ruthless and unprincipled. The Party has become characterized by corruption and impunity in the way and manner candidates for elective positions are being selected to the extent that in almost twenty states, crisis has engulfed the Party over the gubernatorial primaries and the manner other candidates for other elective positions emerged".
Rt. Hon Na' Abba stressed that the PDP and the Country's leadership have failed to consolidate democratic gains for sister African Countries and other transition Countries to follow, adding instead, under the current leadership, Nigeria was suffering from loss of esteem, "as we are now most often consigned to the back seat of international relations. Most worrisome is the current anxiety of most Nigerians as the regime wobbles and tumbles toward the oncoming election".
"It has today become incontrovertible that cartels and shady characters are becoming visible, important and indispensable factors in Nigeria's governance. It appears those at the helm of affairs are more comfortable with such characters of easy virtue than with patriotic and altruistic Nigerians. No doubt, in our Country today, the quality of governance is going down by the day.
"Critical National Institutions that unify and wield Nigerians together have been dragged into politics, contrary to wise counsel and political correctness. No administration has used religion and ethnicity to divide Nigerians more than the current administration under the leadership of Mr. Goodluck Jonathan. The ultimate test of any leader is looking at what has remained after he is gone.
The Ex- Speaker contended that such pervasive political behavior should under no circumstances be tolerated by all who subscribe to decent and conscionable political practice, indicating that he had relentlessly pushed for reform of the internal policies of the ruling PDP individually and collectively, without success, noting that it was obvious today that all critical members of the Party have been made irrelevant.
"Members who are pliant and who lack principle and who stand for nothing are always more trusted by the leadership to carry out Party assignments. Such members are said to be "loyal". Such loyalty is nothing but a euphemism for people who stand for nothing.
"Their faces are today so familiar to the eyes of Nigerians. As a politician with political science background, it is obvious to me that PDP is both self-destruct and irredeemable. Coupled with the regimes divisive and unpatriotic disposition, Nigeria has become a bye-word for "touch and go", if examples of contemporary nations are anything to go by" Na' Abba established.
He therefore offered that the challenge before Nigerians today, in order to secure a new lease of life therefore, was how to get out the current inept leadership that has neither allure nor inspiration.
"In its place, Nigerians deserve not just a good President, good governors and other political office holders, but true and exemplary leaders. And within this context, leadership that is more truly both transactional and transformative and which have more competence and capacity to govern" the former number four citizen stated.
Rt. Hon. Na'Abba declared that Nigeria needed leaders with a clear vision for the future and who would lead not from the back, side or front but from within, as well as leaders that would provide courageous and moral leadership the dearth of which has led to the weakening of political and economic institutions throughout the country.
Please follow and like us:
Short URL: http://www.africanexaminer.com/?p=22740