Police Identify Las Vegas Mass Shooting Suspect
Featured, Latest News, U.S./Canada, World News
Monday, October 2nd, 2017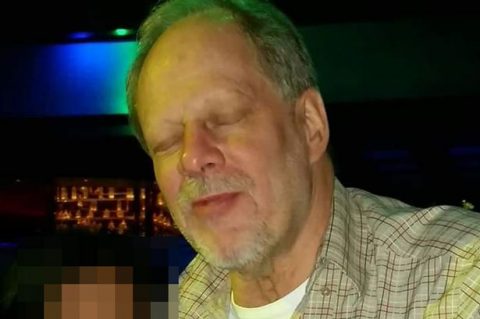 Photo: Stephen Paddock
(AFRICAN EXAMINER) – The suspect in the deadliest mass shooting in modern American history has been identified as Stephen Paddock, authorities said.
Paddock, 64, is from Mesquite, Nev., about 80 miles northeast of Las Vegas and had been known to local law enforcement.
The shooting is not believed to be connected to international terrorism.
More than 50 people were killed when Paddock opened fire into an outdoor country music festival from the 32nd floor of Las Vegas' Mandalay Bay Resort and Casino on Sunday night, police said.
Sheriff Joseph Lombardo told reporters in a news conference that more than 200 people had been injured.
Police responded to reports of the shooting just after 10 p.m. (1 a.m. ET), and later killed the suspected gunman — a local resident — in the Mandalay Bay Resort, he added.
Officials were searching for Marilou Danley, who they identified as an Asian female companion traveling with the suspect, said Lombardo.
Just before 7 a.m. ET, police tweeted that they had "located the female person of interest."
Authorities described having found several weapons in Paddock's hotel room after the shooting./NBC
Please follow and like us:
Short URL: http://www.africanexaminer.com/?p=40965