Recession: Senators Want Buhari to sack Adeosun, Udoma; Call for Suspension of TSA
Featured, Latest News, News
Wednesday, September 21st, 2016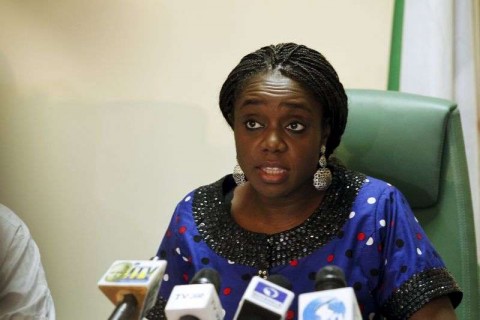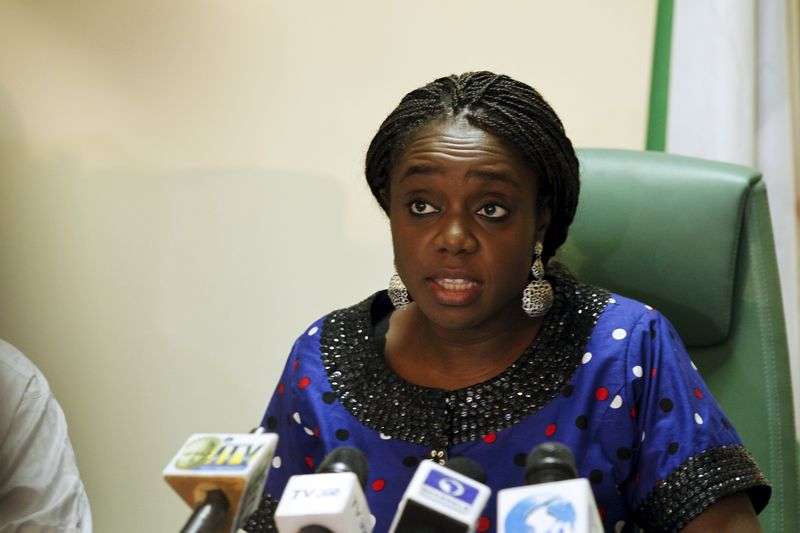 Ayodele Afolabi, Abuja
Senators have called for the sack of Ministers of Finance, Mrs Kemi Adeosun and the Minister of Budget and National Planning, Udoma Udo Udoma by President Muhammadu Buhari for allegedly lacking the required expertise and professional qualifications in managing the economy,
Specifically, the Deputy President of the Senate, Senator Ike Ekweremadu in his contribution to debate on economy, said selling assets from our oil investment for quick capital in tackling the recession will put the country in messier economic situation, just as he called on President Buhari to have a critical look on his cabinet towards putting square pegs in square holes.
According to him, the Minister of Budget and National Planning, Udoma Udo Udoma, a lawyer by profession, would do better if posted to a ministry relevant to his profession as well as the Finance Minister, Kemi Adeosun, an Accountant and not economist.
Ekweremadu also called for restructuring of the federation on the template of fiscal federalism and diversification of the economy for lasting solution against economic crisis of the present magnitude.
His words: "The president needs to look at his cabinet. He has to put square pegs in square holes. Your Excellency, distinguished colleagues, Udo Udoma is my friend, an accomplished lawyer for that matter but in fairness to him I believe he can do better in another ministry especially like trade and investment certain not Budget and Planning.
"The minister for finance can do much better in another ministry. At this critical time, we need somebody who is more experienced to man the ministry of finance so that he can be able to coordinate the strategies for this recovery.
"I have heard about the issue of selling of our assets. I need to caution that other countries are not doing the same. UAE does not even allow you to the oil wells talk less of selling them. And of course a country like Saudi Arabia their budget each year is run by investments from their oil revenue not even the air while other countries are investing and with all the investments we have and am sure we will not be fair to the next generation.
"So, if we must sell we have to sell the non-performing assets so that people can turn them around and create employment. We need to amend section 162 especially from 3,4,5,6 where each money in the federation account is enjoined to be shared among the other levels of government"
Also, senator George Akume (APC Benue North West), in his own contribution, argued against sale of national asset, alleging that those calling for it, are planning to buy them.
He said selling the assets at this time when oil price had crashed, would put the government in a difficult situation of giving them out at very cheap price.
""The thing is very straight: there is a  buyer market and there is a seller market, if we want to dispose of your oil assets at this time when the prices of oil has crashed, precisely how much are you going to realise?"We are making a mistake here: what we are intending to do is to very unpatriotically ensure that those who are within the bracket of the stolen dollars will still come to buy.
"I believe that this is not the time to strip these assets. Fortunately the CBN governor made a very powerful statement that the worst days of the recession are over and therefore we have to look elsewhere and not sell our assets. We should rather focus on industrialisation through agriculture and try to revamp this economy', he said.
Senator Dino Melaye (APC Kogi West), who also called for rejig of the federal cabinet by President Buhari in putting right people in the right position, condemned the existing situation of the Central Bank of Nigeria (CBN) not having a Board.
Senators Bassey Akpan (PDP Akwa Ibom North East), Samuel Anyanwu (PDP Imo East) and Mao Ohuabunwa (PDP Abia North), called for a rethink by the federal government on the implementation of the Treasury Single Account (TSA) as according to them, is one the factors that triggered the recession.
Senator Akpan in his submission on the policy, said between August and November last year as a result of implementation of the policy, about N1.8trillion was withdrawn from the banking system, which increased to N2.8 trillion in January this year and N3.4trillion now, leading to drastic reduction in lending capacities of the commercial banks with attendant effect on the country's economy.
Please follow and like us:
Short URL: http://www.africanexaminer.com/?p=35642