2018 Budget: MURIC Slams Buhari Over Paltry 7% Vote to Education
Featured, Latest News, News
Wednesday, November 8th, 2017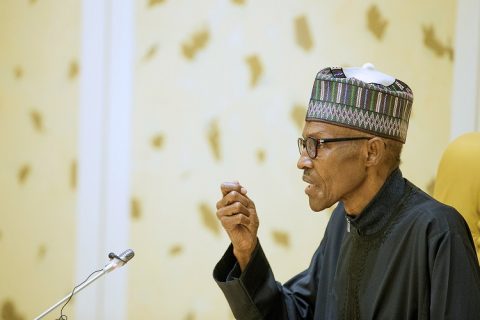 LAGOS, NIGERIA (AFRICAN EXAMINER) – Barely 24 hours after the presentation of 2018 Budget proposal by President Muhammadu Buhari, the Muslim Rights Concern (MURIC) has condemned the meager 7 per cent allocated to education.
The group in a statement issued in Lagos by its Director, Prof. Ishaq Akintola recalled "like its predecessors, the current Federal Government (FG) has simply demonstrated that it is yet to come to terms with the monstrous challenges facing the education sector".
"With more than 70% of candidates who applied for admission into tertiary institutions unable to gain admission in the 2017/18 admission exercise, Nigeria should expect an army of idle youths roaming the streets. The security implications are serious and this is what the nation faces year after year. It simply means Nigeria needs more universities, more polytechnics and more colleges of education. Can this tight-fisted allocation take care of the problem?" MURIC asked.
"FG recently admitted that 75 million Nigerians are illiterate. The woeful performance of secondary school leavers in the West African Examination Council (WAEC) is didactic enough concerning the tragedy which we are likely to face in the next ten years unless something is done urgently. Nigeria is most likely to produce half-baked graduates in the next ten years at the best or, worse still, educated illiterates" Prof. Akintola contended .
The organization cited example that the May/June WAEC examination results have been revealing mass failure in core subjects like English and mathematics for some years now, stating that only 38.81% passed in 2012, 36.57% passed in 2013, 31.28% of the candidates passed in 2014 while 39% made it in 2015, noting that over 50% passed in 2016, this should be treated as an isolated case.
MURIC argued that the mass failure was a reflection of the failure of successive governments at both federal and state levels to invest properly in education, whereas the United Nations Educational, Scientific and Cultural Organisation (UNESCO) recommends the allocation of 26% of total budget to education, Nigerian governments have been consistently underfunding the sector and strangulating it almost to the point of death.
"No government of this country has deemed it fit to raise the allocation to 26% as recommended. Although the Second National Development Plan (1970 – 74) raised the allocation to 13.5%, it fell to 7.5% in the Third National Development Plan (1975 – 1980). Although it rose again to 17.3% in the Fourth National Development Plan (1981 – 85), it has not been higher than 13.5% since 1990 except in 1997 when education was given 17.5%.
 "Although it is higher than the 6% allocated to it in the previous budget (2017), MURIC is constrained to reject the infinitesimally small percentage (7%) allocated to education in the 2018 budget because it still cannot scratch the surface, talk less of reaching deep down to make the necessary impact where it matters.
"How can we attain technological breakthrough without qualitative education? Pupils in primary schools sit on bare floor. Secondary school students learn under the tree. Roofs are leaking and students are soaked whenever it rains. Was this how our leaders were educated? Are their children in Nigerian schools?" the group asked.
MURIC insisted that it was a national embarrassment that 57 years after independence, only one Nigerian university is ranked among the world's top 800 tertiary institutions and that university came 601st! The rating was done by the authoritative Times Higher Education World University Rankings for 2015/16.
The association demanded FG to explain to Nigerians "who did this to Nigeria and who is responsible for the colossal tragedy and monumental calamity in the education sector?"
"We charge FG to do a quick, sincere and radical inward search. An emergency must be declared in the education sector. Government officials must be banned from sending their children abroad for education and this should include anyone voted into any position in the country" MURIC declared.   
Short URL: https://www.africanexaminer.com/?p=41442