Abia Guber: Abia South Traditional Prime Ministers Ask Sen Abaribe to Declare Interest Now
Latest News, News, News From The State
Tuesday, April 22nd, 2014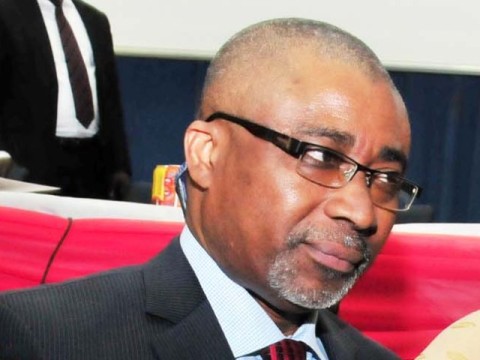 Though he is yet to formally declare to contest the 2015 governorship election, Senator Enyinnaya Abaribe was Monday endorsed by traditional Prime Ministers in Abia South Senatorial District who also asked him to declare his interest without delay.
Also, the Oha Ngwa clan residing in Kano stormed Abaribe's country home in Ohuru, near Aba, urging him to announce his aspiration to govern the state come 2015.
The Senate Spokesman was a former Deputy Governor of Abia state for four years before hitting the Senate where he is serving his second term.
Though his consultation an aide said, has reached advanced stage preparatory for his formal declaration, the endorsement however did not come as a surprise "because it follows the trend since he commenced consultation".
In their message of endorsement, the executives of Traditional Prime Ministers from all the six local government of Abia South, led by Super High Chief Isreal Nna Nwahunanya of Ukwa East local government, declared that given that the Governorship seat has been zoned to Abia South, they have come to prevail on the Senator as the most illustrious son of the zone and most qualified to come out and vie for the position.
Chief Isreal Nwahunanya who spoke on their behalf said that having assessed every aspirant from Abia South, they have come to a conclusion that the Senator stands head and shoulders above others in terms of experience and exposure to clinch the position.
According to the traditional rulers, their position was "based on the fact that having been a deputy governor, two time senator and being someone whose career has spanned academia, corporate executives, business, public service and politics, no one is better qualified than him".
Similarly, a delegation of Ohangwa people in Kano led by their President, Mr Stone Ehiemere told Senator Abaribe that they are in his country home after several efforts to track him down failed to deliver a message from Ngwa people residing in Kano that "he must declare his interest to contest for the Abia State governorship come 2015".
Like, the traditional Prime Ministers, the Ngwas in Kano declared that they have vetted the field of aspirants and arrived at the conclusion that Abaribe is well ahead in experience, exposure and intellectually sound to lead the state to an unprecedented economic development.
"We carefully looked at the hordes of aspirant and arrived at a faultless conclusion that Senator Abaribe ranks unassailable ahead of others. We make bold for anybody to challenge us on this. We have no doubt that he has all it takes to govern Abia well", said Ehiemere.
In his response, Senator Abaribe thanked both groups for their sentiments but likened their call as preaching to the choir.
He informed them that he had already made up his mind to run for the Governorship of Abia State and that their coming to urge him to run was divine, seeing that they came to speak his mind.
However, he described the coincidence of demands as divine and that he was inspired by the calls to intensify his consultations with all members of the PDP family in Aba as well as the larger society. He added that what was needed was not an Abia South or UkwaNgwa governor but an Abia Governor of UkwaNgwa extraction who would see the whole state as his constituency.
Short URL: https://www.africanexaminer.com/?p=10324