Amaechi To Emerge As Buhari's Running Mate?
Nigeria 2015 Election
Friday, December 12th, 2014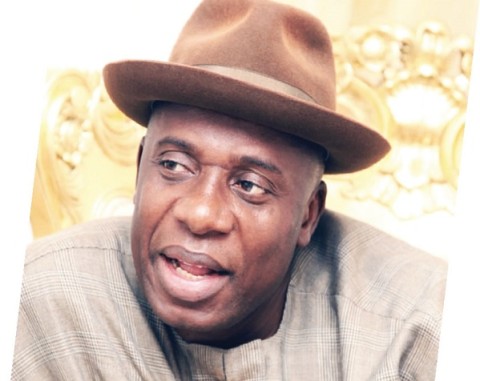 Following the success of the National Convention of the All Progressives Congress, APC in Lagos, where General Muhammadu Buhari (rtd.) emerged as the party's presidential candidate, speculation is rife as to who emerges as his running mate in next year's general elections.
Many names have come to fore as the politicians are still overwhelmed by the success of the convention and the election.
However, it is yet to be seen who eventually gets the nod to emerge as the country's number two citizen next year should APC win the presidential election.
Governors Rotimi Amaechi and Babatunde Fashola of Rivers and Lagos states respectively are among the contenders for the exalted post.
While former governor of Ekiti state, Dr. Kayode Fayemi, is also mooted to get the party's consent to run alongside Buhari as APC seeks to break the stronghold of the ruliling People's Democratic Party, PDP since 1999.
Just as Buhari, a former Head of State in Nigeria had been suggested as the leading aspirant to emerge as the Presidential candidate (a speculation which later came to fruition), unconfirmed reports have also surfaced that APC may have "anointed" Amaechi to run alongside the Katsina-born retired Army General.
A source close to the campaign organisation of Buhari confirmed to Global Village Extra "he has picked the current governor of Rivers State, Rotimi Amaechi, as his running mate for next year's presidential elections".
And as the Independent National Electoral Commission, INEC guidelines stipulate, the party has to present its running mate before the day ends.
Therefore, the die is cast as tongues keep wagging on who emerges as Buhari's running mate ahead of the 2015 presidential election.
Global Village Extra
Short URL: https://www.africanexaminer.com/?p=20599