Kachia Violence: Kaduna Government Imposes 24hr Curfew
Latest News, News, News From The State
Monday, May 12th, 2014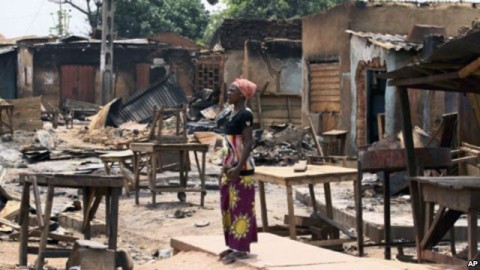 Kayode Adelowokan
Following a violent that broke out in the early hour of Sunday in Kachia Local Government Area of Kaduna State, between Muslims and Christians, a 24-hour curfew has been imposed on the town.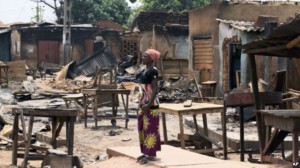 The Curfew was imposed to avoid an escalation of the crisis into other parts of the state after the violence that led to the burning down of a church, two Mosques, two houses and two police vehicles during the violence clash.
African Examiner learnt that the crisis erupted on Sunday morning when the villagers woke up and discovered that a portion of the fence of the Muslim Eid praying ground had been demolished by unknown persons, suspecting that members of a nearby church were responsible for the continuous damage of their prayer ground. This led some Muslim youth to take revenge by descending on the church and demolished it too.
Though there were reports of casualties.
The State governor, Alhaji Mukhtar Yero, therefore called on the people of the area and its environs to remain calm and shun any attempt by enemies of peace to escalate misunderstanding as government had brought the situation under control.
Yero in a statement signed by his media aide, Ahmed Maiyaki, appealed to all residents of Kachia to avoid taking laws into their own hands.
In the statement, "Government is already working with all security agencies to ensure the protection of lives and property."
In the same vein, the State Governor assured the people that security agencies had already commenced investigations into the cause of the crisis and will not spare anyone found culpable no matter their status in the society. "We will no longer tolerate these acts of unwarranted violence against innocent citizens, enough is enough", he added.
Also, the spokesman of the Kaduna Police command, Aminu Lawan, maintained that the situation had been brought under control, as a combined team of security operatives had been deployed to the area, stating that no life was lost in the incident.
Short URL: https://www.africanexaminer.com/?p=11256