Mandatory Use Of National Identification Number Takes Effect From January 2019
Featured, Latest News, News
Wednesday, September 19th, 2018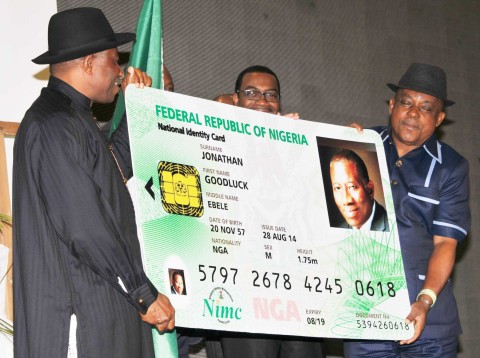 (AFRICAN EXAMINER) – The Federal Executive Council (FEC) has approved the enforcement of the mandatory use of the National Identification Number (NIN) by January 1, 2019.
Head, Corporate Communications, the National Identity Management Commission (NIMC) Loveday Ogbonna stated this in a statement issued Wednesday.
"Federal Executive Council has approved the immediate commencement of the implementation of a strategic roadmap for Digital Identity Ecosystem in Nigeria at its meeting, held on Wednesday, September 12th, 2018 and chaired by President Muhammadu Buhari, GCFR.
''The Director-General/CEO of NIMC, Aliyu Aziz, the FEC approval of the Identity Ecosystem will bring into full force the implementation of the provisions of the NIMC Act 23, 2007, which include the enforcement of the mandatory use of the National Identification Number by January 1, 2019 and the application of appropriate sanctions and penalties on defaulters as provided under Section 28 of the NIMC Act and Regulations'' the statement said.
Mr. Aziz added that the project falls in line with the Federal Government's efforts to reposition the country's status in the global economy, towards achieving the Economic Recovery and Growth Plan (ERGP) launched in April 2017.
He added that the ERGP was designed as an omnibus strategy for the government to meet the critical needs of the citizenry in areas such as food security, energy, transport, human capital development, but more critically developing a local digital economy.
The NIMC boss pointed out that all agencies of government and the private sector who are directly or indirectly in the business of data capture and service provision requiring identification of persons should note that: Guidelines, processes, procedures for licensing public and private sector organisation will be published soon.
The establishment Act of NIMC gives it mandates to establish, own, operate, maintain and manage the National Identity Database in the country.
Short URL: https://www.africanexaminer.com/?p=45936