Memorial Service: Obama Describes Mandela 'Giant of History'
Featured, Latest News, News
Tuesday, December 10th, 2013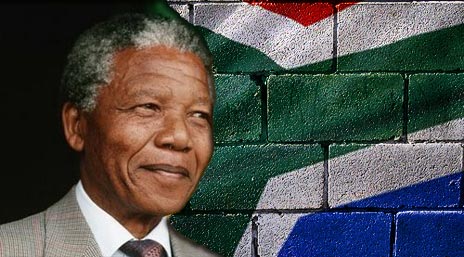 Tens of thousands of South Africans have joined dozens of world leaders for the national memorial service for former President Nelson Mandela.
The service was held in front of a vociferous crowd in the FNB stadium in Johannesburg.
US President Barack Obama said Mr Mandela was a "giant of history", describing him as the last great liberator of the 20th Century.
The memorial service, which began at about 12:00 (10:00 GMT), lasted about four hours.
It was one of the biggest gatherings of international dignitaries in recent years, with more than 100 current or former heads of state or government attending.
Obama added: "It is hard to eulogise any man… how much harder to do so for a giant of history, who moved a nation towards justice."
He said Nelson Mandela had taught the world the power of action and the power of ideas, and that it had taken a man like Mr Mandela to free not only the prisoner but also the jailer.
Mr Obama said: "We will never see the likes of Nelson Mandela again. While I will always fall short of Madiba (Mr Mandela's clan name), he makes me want to be a better man."
On his way to the podium, President Obama shook hands with Cuban President Raul Castro, an unprecedented gesture between the leaders of two nations that have been at loggerheads for more than half a century.
A White House official later said the two had not planned to meet.
"This wasn't a pre-planned encounter," the official said, quoted by AFP news agency.
"Above all else, today is about honouring Nelson Mandela, and that was the president's singular focus at the memorial service. We appreciate that people from all over the world are participating in this ceremony."
The former South African president died last Thursday, aged 95.
BBC News
Short URL: https://www.africanexaminer.com/?p=5803