Nigerian Muslim Students Group calls Members To Rally Ailing Leader
education, Latest News, News, Politics
Monday, October 20th, 2014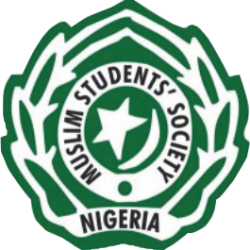 By Niyi Adeyi, Lagos
The Muslim Students Society of Nigeria (MSSN) has sent a passionate appeal to its members to rally round its former National President, Barrister  Nurudeen Asunogie, to survive his deteriorating health condition.
In a post on Facebook by the association's current National President, Sirajudeen Abdulazeez Folayemi Monday, MSSN indicated Asunogie was attacked four weeks ago, by armed robbers at his residence in Benin, the Edo state capital and shot by the armed robbers in the leg. The attack the post revealed has left Asunogie with broken leg and very serious injury.
The group stated that there was an urgent need to fly him out of the country for better medical care, while also soliciting for "moral and financial assistance" towards the actualization of the upkeep.
"He has been admitted into the University of Benin Teaching Hospital since then. The National Executive council of MSSN paid him an official visit to ascertain his condition on 17th Dhul hijjah I.e 12th of October 2014 and we met him  in a shocking and precarious condition. The medical attention was nothing to write home about and a  dangerous politics is been played which puts his life on the line"
"Having critically analysed his condition at the hospital and coupled with the epileptic services of the Nigerian medical association which has always shot down hospitals due to unpredictable incessant strike…we felt if we don't want to loose this esteemed Da'wah (caller) worker and servant of Allah and in the least, if we don't want him to lose one of his legs, there is the urgent need to fly him out of the country for better medical care" MSSN's post confirmed.
The association therefore called on its members for their "moral and financial assistance towards" ensuring treatment and speedy recovery of the ailing Muslim students' leader.
Short URL: https://www.africanexaminer.com/?p=18918