Nordic Development Fund Raise Financial Support To Boost Urbanization In Africa
Africa, African News, Business News
Thursday, February 2nd, 2023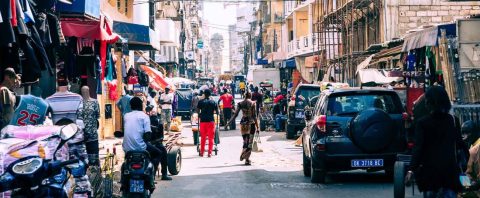 (AFRICAN EXAMINER) – In a bid to further strengthen its partnership with African Development Bank (AfDB), the Nordic Development Fund (NDF) has announced a significant increase in its financial support for urban city development in Africa.
This is coming at the heels of the rapidly growing cities that bear the brunt of the impact of climate change and poverty across African countries.
The NDF is the joint international finance institution of the five Nordic countries which include Denmark, Finland, Iceland, Norway, and Sweden. The Fund focuses on the nexus between climate change and development in lower-income countries and countries in fragile situations.
Since the introduction of the climate mandate in 2009, NDF has built a track record of adding value by financing climate mitigation and adaptation projects in close interaction with its extensive network of strategic partners.
The latest contribution of €10 million will go to the Urban and Municipal Development Fund (UMDF), a thematic multi-donor trust fund that helps African countries to spur climate-resilient, livable and productive urbanization.  The Fund is hosted by the AfDB.
The NDF Board approved the new contribution at a meeting on 8 December 2022 in Helsinki. With this second grant, NDF is the largest contributor to date to the AfDB in sustainable urban development. NDF expects its contribution to have a catalytic effect on scaling-up the UMDF's impact across African cities.
Founded in 2019, the UMDF is a trust fund created by the AfDB to work upstream with African municipalities, local and national authorities by consolidating investment action plans, accelerating project identification and preparation (pre-investment activities), and offering capacity-building and mentoring programs.
The Fund's strategy is strongly anchored in the Sustainable Development Goals (SDGs) and the Paris Agreement. It is for example supporting climate-adaptation projects in Addis Ababa, green waste recycling projects in Tunis, electric public transport in Marrakesh, and an e-mobility regulation framework in Angola
While expressing his gratitude, AfDB's Director of Infrastructure and  Urban Development, Mike Salawou said the support from the governments of Denmark, Finland, Iceland, Norway and Sweden through the NDF is precious.
"This additional budget will boost the UMDF activities, allowing us to support better urban governance and planning, and to ensure that our continent's cities are a transformative force for achieving the equitable and green growth across Africa", he said.
Africa is projected to face the fastest urban growth rate in the world – around 3.2 per cent per annum. By 2050 it is expected that around 1.5 billion people will live in Africa's towns and cities, an additional urban population of 900 million people.
Notably, African countries remain the most vulnerable to climate change, and yet the most poorly prepared to deal with its impacts. About 70 per cent of African cities are highly vulnerable to climate shocks, such as the persistent water crisis in Cape Town, rising sea levels in Bizerte, storm surges in Beira or flooding in Lagos and Dakar.
After successfully establishing its African Cities Programme, the UMDF should now be enabled to scale-up its valuable support to more cities throughout the African continent.
Director for Portfolio Origination and Management at NDF, Henrik Franklin said: "We have been a proud anchor donor of UMDF and excited to be part of scaling up the programme to cities across the continent.
"Finding solutions for climate adaptation in Sub-Saharan Africa is at the top of our priority list. We are pleased to see a strong commitment to gender equality and women's empowerment in this initiative", he added.
Programme Manager at the NDF and Chairman of the UMDF Oversight Committee, Aage Jørgensen noted that the planning, governance and capacities of cities and towns must be significantly strengthened.
This, according to him, implies that systems are designed to enable cities to plan, fund and operate investments in essential services and climate resilient and low-carbon infrastructure themselves.
"For this, the integrated approach of urban planning and governance promoted by the UMDF is key to support African cities and municipalities to become more climate resilient, livable, and productive. This support may be the most direct and effective way to unlock the development potential of Africa", he stressed.
Short URL: https://www.africanexaminer.com/?p=85022