Reactions As Nigeria Reviews Jan 18 School Resumption's Date
Featured, Latest News, News, News Across Nigeria, News From The State, Uncategorized
Wednesday, January 13th, 2021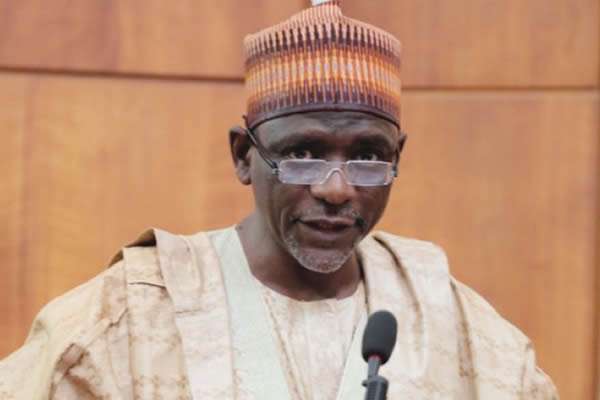 (AFRICAN EXAMINER) – As the federal government plans to review the January 18 date earlier scheduled for the resumption of schools across the country due to the increase of COVID -19, some Nigerians on social media have condemned the decision describing it as a setback to education.
African Examiner had earlier reported that the Minister of Education, Mallam Adamu Adamu, had stated that the date will be reviewed as the country enters into the second wave of coronavirus.
"It (January 18 date of school reopening) is not sacrosanct. When we decided on that date, it was just a target towards what we were working on. Of course, we are keeping it in view and looking at what is happening in society and then it is supposed to be subject to constant review.
"Even today (Monday) at the PTF meeting, we looked at the rising figures and thought about if we should probably take another look at it. On the January 18 resumption, we are reviewing it, we are going to review it. At the PTF meeting today (Monday) we considered it and tomorrow (today), the ministry is going to take it up," the Minister of Education, Malam Adamu Adamu had said.
Many Nigerians who are not happy with this development took to the micro-blogging platform to express their views as they felt that the federal government and ASUU should do more to make sure that schools are opened instead of closing schools until coronavirus comes down.
African Examiner presents some of their views below:
Nabeelah@NeelarhRoyys writes: "The day has just started but I'm drained mentally in all forms already… No thanks to ASUU and FG. Ugh!!I really need the strength to pull through today, Ya Allah."
mittsnpaws@FareedahShuga writes: "It would actually not be well for ASUU and FG if we don't resume soon."
𝐌𝕆𝐇𝐍𝐈𝐂𝐄@Mohnice writes: "Dear ASUU and FG, The Students should not be like a prey or bait that you would use to get whatever you want…Enough of this Joke."
davvyd moore@davvydmoore writes: "It's official this ASUU and FG are playing with our intelligence… They are toying with the future of our generation!"
Huncho@DrHuncho writes: "I have younger ones at home but I should be the one to come and watch Yoruba film with you. I blame Asuu and FG."
Senator dEKUNLE@Dekunle_1 writes: "ASUU and FG will keep fvck*** nigerian students up like a helpless b!tch till they stand up in 1 voice against this educational brutality and this frequent useless #asuustrike … dont even talk about nans cos thats a dead arm on its own… arise ye nigerian student!!!"
Arewa Twittter Connect@ArewaaConnect writes: "Between this two, who doesn't want us to resume school??? – ASUU – FG."
SENATOR BILAL@Yaya_Belerl writes: "It's Allah's plan. There's wisdom behind everything. Let's forget about ASUU and FG, instead. We should pray for the Best. May Allah Help us, May Allah bless us. May Allah Guide us. "
Wonka Chocolate @unabashed_E writes: "Nobody should tell me "all will be well"… Joor joor joor Is it until I am paying for my children's A'levels exam while still an undergraduate in UI, that all will be well? Alaye, looking at ASUU and FG, does it look like all will be well? Ejo, don't annoy me this evening!!!"
Short URL: https://www.africanexaminer.com/?p=58819