Tobias Idika: Poisoned Ohanaeze President of Kano- Slated for Burial
Articles/Opinion
Saturday, April 12th, 2014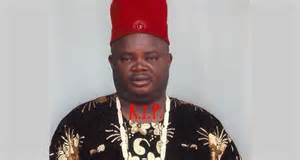 By Obinna Akukwe
Tobias Idika, the Ohanaeze President of Kano, who was suspected to be poisoned by agents of Boko Haram and state sponsored terrorists, has been slated for burial on the 17 th of April, 2014 at his hometown,  Amuru Abam in  Arochukwu/Ohafia Local Government Area of Abia State.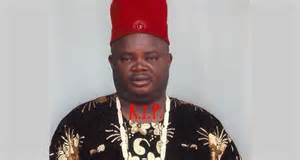 Tobias  Michael Idika was the bold and fearless President of Kano Chapter of Ohanaeze Ndigbo and also the Chairman of Ethnic Nationalities in Kano State.  It is estimated that Igbos in Kano alone are up to 2 million persons. He stood like a colossus in fighting against the gradual reduction of population of non-indigenes of Kano State through the activities of Boko Haram and their State sponsored agents.
When Boko Haram militants attacked Kano in January 2012, at the peak of Fuel Subsidy protests, Tobias Idika was at the forefront of ensuring that Igbos are not frightened out of the state.
When Boko Haram blasted an Igbo dominated bus station at New Road, Sabon Gari, Kano on the 18th of March, 2013, killing over 70 Igbo sons and daughters, Tobias Idika lost his cool. He alerted the international community that the blast was a state sponsored attempt to deliberately reduce Igbo population in Kano.
Tobias Idika vehemently condemned the July 30th Sabon Gari Boko Haram bomb blast which killed over 120 Igbo sons and daughters at Enugu Road, Ibo Road and New Road respectively. He condemned the deliberate infrastructural neglect of Sabo Gari . He also condemned the constant harassment of Igbo patent medicine dealers in Kano by agents of Governor Kwakwanso.
Tobias Idika also fought against the imposition of an Ezeigbo of Kano by the   Kwakwanso led government. Therefore, Tobias Idika became an enemy of Boko Haram, Kano State Government, Kano State Police Command and the factional Ezeigbo of Kano..
His traducers came to the extent of sending people to castigate him before the Ime Obi of Ohanaeze Ndigbo at a meeting held at the National Secretariat of Ohanaeze Ndigbo in Enugu on the 17th of August 2013. I followed in lobbying state chairmen of Ohanaeze to ensure that Idika escapes Ohanaeze sanction. Specifically, Idika was accused of crying wolf when there is none, and releasing reports on behalf of Ohanaeze without clearance from the National Headquarters. People fingered the influence of the Ezeigbo of Abuja and factional Ezeigbo of Kano for the planned embarrassment of idika. However, State Chairmen and younger elements in Ohanaeze defended Idika .
I had to equally deploy my contacts within Ohanaeze Ndigbo to ensure that this consummate freedom fighter is not publicly embarrassed by Ohanaeze leadership.
Tobias Idika was a highly misunderstood man. He was not crying wolf when there is none. He witnessed firsthand all that I observe each time I visit Kano. Sabon Gari has no electricity- generators are everywhere, constituting noise pollution and distributing sickness to residents. The roads within Sabon Gari, apart from a few, were in deplorable conditions. There is no government schools, no pipe borne water, yet the place constitutes about 75% of Kano State Internally Generated Revenue.
The Kano State Government is in the habit of seizing the drugs of patent medicine dealers labeling them as fake and hours later the seized drugs appear at Kano State owned hospitals for distribution. Tobias Idika fought against this anomaly. When news spread that the Kano Blasted Bus Park was to be converted to Islamic School, Idika alerted me and after my on the spot visit and investigations, alerted the leadership of Ohanaeze Ndigbo about the infraction. I also issued a press report on the issues which was given wide publicity by the local and international press. The Kano State Government came out later to deny, claiming that they have already compensated the original owners of the land. At least, the issue of converting Igbo Bus Paark to Islamic School was suspended.
Tobias Idika had always complained about the constant seizing of drugs of Igbo businessmen in Kano, lack of electricity, motorable roads and government schools in Sabon Gari  among other  acts of marginalization against Ndigbo,. He asked me to bring Igbo clerics to aid in ameliorating the plight of Igbos in Kano. Due to his constant reports I visited Kano in my personal capacity and later Igbo Bishops and pastors under the aegis of General Assembly of all Igbo Christian Organizations and Ministers (GAAICOM) again asked me to get to Kano with some persons and determine the state of insecurity of Igbos and their property. Ohanaeze Ndigbo also mandated my humble self, Mr Charles Morah and Barrister Emejulu Okapalukwu to do another assessment in Kano but due to tight schedule, I wasn't able to make it with the Ohanaeze follow up team.  Surprisingly, that Ohanaeze follow up delegation narrowly missed the bomb blast planted at the Emir of Kano's palace.
Through the help of Dr Chukwuemeka Ezeife ,  former governor of Anambra State and leader of Ohanaeze in Abuja and the North, Tobias Idika, Emejulu Okpalaukwu and my humble self-ensured that President Jonathan was made aware of the constant threat to Igbo lives in Kano by agents of Boko Haram. We also worked out a defense strategy in case security situation against Igbos escalates in Kano.
Shortly afterwards Tobias Idika informed me that his life is in danger. According to him, some persons came to his house to assassinate him, but with the help of an Hausa neighbor, he was able to escape. After the incidence, he was hiding around Kano for fear of his life. Later, policemen from No Man's Land Police Station led by the DPO was looking for him at nights and Tobias believed that they wanted to either assassinate him or poison him, hence he hid for weeks in Kano. He continued to hide till he left Kano for Abuja and then Umuahia where he hid for a while.
Having stayed few weeks in Umuahia, Tobias told me that he would rather die in Kano than abandon his people, and returned back to Kano in September 2013, though against my advice to wait till Ohanaeze resolves issues with the Kano and Federal Government.  He returned to his house at no 7 New Road, Sabon Gari and later visited the police in company of Igbo leaders and was granted freedom. However, that freedom was short lived because few days later after drinking with some unknown persons, he developed the illness that killed him.  Tobias Idika was almost dying in his house until a doctor friend visited him and took him to a military hospital where he was till the 21st of December when he was discharged. He was put inside an Umuahia bound luxurious bus on the 25th of December to get back to the East and continue with his sickness.  He arrived on the 27th of December, with deteriorating health conditions, unable to sleep except when induced. On the 4th of January, 2014, Tobias was taken to Federal Medical Centre, Umuahia  where he complained of  uncontrollable acute headaches , migraine, fainting and vomiting which made him  to struggle at a BP of 355, 180 to 160 till he died by 5am of the 13th of January.
Tobias Idika hails from Amuru Abam in  Arochukwu/Ohafia Local Government Area of Abia State and is slated for burial on the 17th of April with wake keep for the 16th. He is survived by children and siblings.
During his wake keep in Kano, even Europeans came to inquire about what killed this consummate freedom fighter. They believed that the man was poisoned and they spoke with a few Igbo leaders. Tobias Idika refused to abandon his people in Kano into the hands of Boko Haram agents and he died in the process. All Igbo sons and daughters must troop to his place and honor this freedom fighter who was allegedly poisoned while fighting terrorism in the north.
Obinna Akukwe
profetobinna2@yahoo.com
Short URL: https://www.africanexaminer.com/?p=10044