Ugandan Lawmakers Exchange Punches  Over 'Life Presidency' Bill
African News, Latest News, North Africa
Tuesday, September 26th, 2017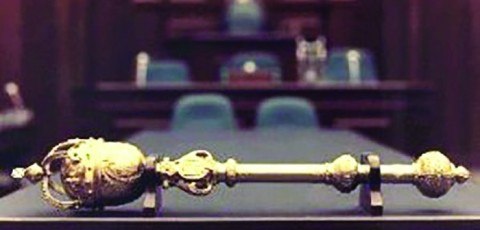 AFRICAN EXAMINER — A fight broke out in Uganda's parliament Tuesday amid efforts to introduce legislation that could extend the president's decades-long hold on power.
After opposition lawmakers accused a colleague on the government side of carrying a gun, a brawl broke out in which lawmakers pushed and punched each other.
A motion is to be introduced Tuesday to remove a constitutional provision that prevents anyone over the age of 75 from running for president.
The move is seen as an effort by President Yoweri Museveni, who at 73 is ineligible to run for re-election in 2021, to extend his rule.
The bill has raised tensions in this East African country that has never seen a peaceful change of power since independence from Britain in 1962. Museveni has held power since 1986./VOA
Short URL: https://www.africanexaminer.com/?p=40921