With Buhari, Era Of Diversion Of Public Funds Is Over –Lai Mohammed
Featured, Latest News, News
Monday, November 16th, 2015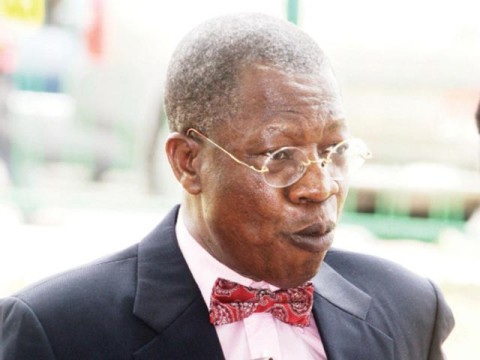 The Minister of Information and Culture, Alhaji Lai Mohammed, has dismissed as a contrived distraction, the alleged fraud in the Treasury Single Account (TSA) and the rumoured diversion of its funds to bankroll elections in Bayelsa and Kogi States.
In a statement isued in Abuja Monday by his Special Adviser, Segun Adeyemi, the Minister challenged that if those behind the accusation had allowed themselves some measure of honesty, they would have realized that there has not and there would be no such impunity under the Administration of President Muhammadu Buhari.
"It is understandable that the psyche of those who are making the frivolous allegations concerning the TSA has been badly affected by the impunity that permeated the country under the immediate past Administration, when unappropriated funds were freely used to finance elections and the public till it was seen as an extension of personal piggy banks.
"But the lies that have been willfully disseminated by scandalmongers over the TSA cannot and will not fly, because it was precisely to put an end to such impunity that Nigerians voted massively for President Muhammadu Buhari, who has an unblemished reputation for integrity, due process, transparency and the rule of law," Mohammed said.
The Information Minister assured Nigerians that no one has tampered with the TSA funds, saying though the TSA was initiated under the previous Administration, the reason it has begun to enjoy a new lease of life and attract national attention was because of the political will and transparency demonstrated by President Buhari.
"Those behind the rumour that a single company, Systemspecs, made 25 billion Naira from charging 1 per cent of TSA funds that passed through the company's software, Remita, may need to return to elementary school to get some lessons in arithmetic.
"This is because in order for 1 per cent charge to fetch 25 billion Naira, the funds accruing into the TSA must have reached 2.5 trillion Naira. Yet, the total amount of funds in the TSA to date is still much less than 2 trillion.
"More importantly, at the time the Governor of the Central Bank of Nigeria (CBN) ordered that all monies that were erroneously charged as 'revenue' be returned to the TSA Account late last month, the TSA had less than 800 billion Naira. It therefore beggars belief that anyone could attempt to mislead the public by raising a false alarm that a firm made 25 billion Naira in TSA charges," Alhaji Mohammed said.
The Minister appealed to Nigerians not to allow those who have been funding their lavish lifestyles and encouraging corruption, to the detriment of ordinary citizens and without bothering about national interest, to sabotage the laudable TSA programme with contrived lies, dangerous innuendos and outright misinformation.
Short URL: https://www.africanexaminer.com/?p=27546