Updated: Plane With 162 On Board Missing Over Pacific
Latest News, News
Saturday, December 27th, 2014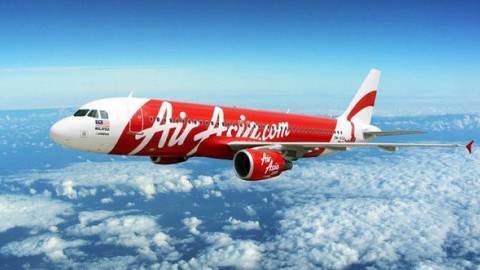 The search is on for AirAsia Flight 8501, which lost contact with air traffic control in Indonesia, the airline said Sunday.
Flight QZ 8501 from the Indonesian city of Surabaya to Singapore lost contact with air traffic control at 7:24 a.m. Sunday (7:24 p.m. Saturday USET), AirAsia said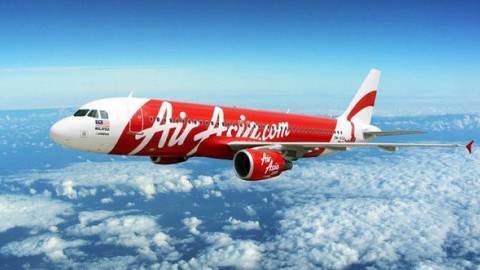 "At the present time we unfortunately have no further information regarding the status of the passengers and crew members on board, but we will keep all parties informed as more information becomes available," AirAsia said in a statement.
The plane had 155 passengers and 7 crew on board, the news agency Reuters reported, citing Indonesian transport officials.
The flight, an Airbus A320-200, was on its way from Surabaya in Indonesia to Singapore, according to the airline's website.
The plane left Juanda International Airport at 5:27 a.m. Sunday (5:27 p.m. Saturday ET) and was due to arrive in Singapore at 8:37 a.m. Sunday (7:37 p.m. us ET).
Reports say the plane got missing shortly after the pilots requested a change of flight plan because of weather issues.
The jet was said to be flying at the regular cruising altitude for most jetliners — 32,000 feet — when the signal was lost.
No distress reports came from the plane, officials stated
The airline revealed that the plane undergone its last scheduled maintenance on November 16, 2014.
AirAsia statement reads in full:
"AirAsia Indonesia regrets to confirm that flight QZ8501 from Surabaya to Singapore has lost contact with air traffic control at 07:24 (Surabaya LT) this morning. The flight took off from Juanda International Airport in Surabaya at 0535hours.
"The aircraft was an Airbus A320-200 with the registration number PK-AXC. There were two pilots, four flight attendants and one engineer on board.
"The captain in command had a total of 6,100 flying hours and the first officer a total of 2,275 flying hours
"There were 155 passengers on board, with 138 adults, 16 children and 1 infant. Also on board were 2 pilots and 5 cabin crew.
"Nationalities of passengers and crew onboard are as below:
1 Singapore
1 Malaysia
3 South Korean
157 Indonesia
"At this time, search and rescue operations are being conducted under the guidance of The Indonesia of Civil Aviation Authority (CAA). AirAsia Indonesia is cooperating fully and assisting the investigation in every possible way.
"The aircraft was on the submitted flight plan route and was requesting deviation due to enroute weather before communication with the aircraft was lost while it was still under the control of the Indonesian Air Traffic Control (ATC).
"The aircraft had undergone its last scheduled maintenance on 16 November 2014."
 By Our correspondent with additional reports from CNN
Please follow and like us:
Short URL: http://www.africanexaminer.com/?p=21092