Ecuador 'Quake: Death Toll Rises To 350; More Rescue Teams Arrive Tuesday
Featured, Latest News, World News
Monday, April 18th, 2016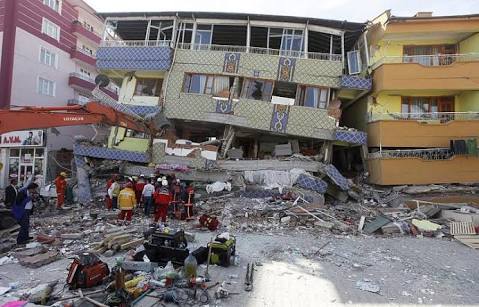 Death toll of a powerful earthquake that struck Ecuador last weekend has risen to about 350.
As government confirmed the latest casualty figure, survivors are making desperate moves to rescue family members with bare hands.
Rescue teams from Switzerland, Spain and several Latin American countries have arrived to join in the search effort.
Over 2,000 people were injured in the quake, measuring 7.8 magnitudes – the Ecuador's most powerful in decades, which hit its Pacific coast late last Saturday.
President Rafael Correa who cut short his journey to Italy had earlier warned that the death toll was likely to rise, as well as informed that some victims were still trapped under the rubble of collapsed buildings.
The President bemoaned: "I fear that figure will go up because we keep on removing rubble," a shaken Mr Correa said in a televised address. "There are signs of life in the rubble, and that is being prioritized."
Ecuador Foreign Minister, Guillaume Long has thanked countries which had contributed to the rescue effort.
Long twitted in Spanish, that as many as 120 mobile rescue teams would be on the ground Tuesday morning.
Please follow and like us:
Short URL: http://www.africanexaminer.com/?p=31938