Edo Assembly War: APC Calls on IGP to Intervene
Featured, Latest News, News, Politics
Friday, June 13th, 2014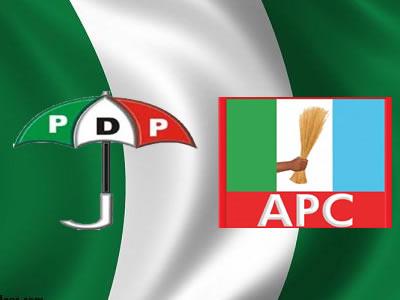 The All Progressives Congress (APC) lawmakers in the crisis- ridden Edo State House of Assembly have urged the Inspector General of police IGP, Abubakar Mohammed to probe the identity of the policemen who allegedly aided and abetted the Peoples Democratic Party (PDP) lawmakers including the four suspended members in gaining entrance into the chamber of the Assembly last Wednesday.
They also urged the police boss, to investigate the fake mace allegedly stolen and paraded by the PDP members during the attempted plenary sitting.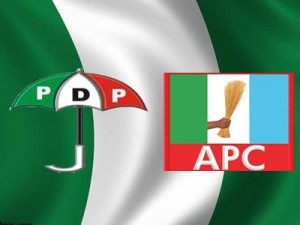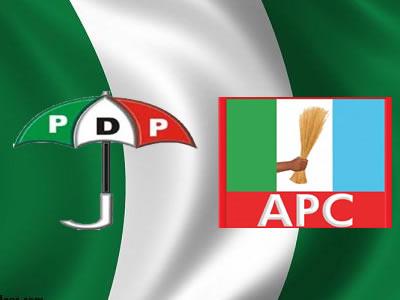 Chairman, House Committee on Information, Youth and Sports,  Kabiru Adjoto, who spoke with newsmen Thursday in Benin, the Edo state capital, noted that the Assembly had one original mace and a duplicated one during the 4th Assembly, saying they were dumbfounded on Wednesday to discover that the mace the APC members confiscated from the PDP members was actually the duplicated mace stolen from where it was kept.
African Examiner reports that serious crisis erupted at the hallow chambers of the State House of Assembly on Wednesday morning when the majority 15 APC legislators led by the Speaker, Hon Uyi Igbe clashed with their minority PDP counterparts who had already gained entrance into the chamber as early as 6am over who preside over the plenary as Speaker.
The House spokesman, who applauded the State Commissioner of Police, Folunso Adebanjo, the Assistant Inspector General of police AIG for their prompt intervention at arresting the ugly development, alleged that the PDP law makers who stormed the Assembly as early as 6am were aided by heavily armed mobile policemen who forcibly broke the entrance door and gained entrance into the hallow chambers in an attempt to sit.
He said ''We don't know if these ones are Nigerian police or not but our appeal is that the Nigeria police is Nigeria police, they are to protect the public, the Nigeria police is not PDP police, the Nigeria police is not APC police, they are police for  Nigerians and in a situation like this one we expect that they will be neutral, not supporting and make sure there is no break down of law and order but what happened yesterday beat our imagination, how the police were able to help them have access to the chambers''
Meanwhile, the four suspended law makers who were restrained  by a Benin High Court from going to the Assembly premises have vowed to attend Monday sitting of the Assembly along with their other PDP counterparts.
They argued that as members elected by their constituents to represent them, they have a duty to attend the Assembly's sittings, irrespective of the court order.
On the controversial mace they used for their sitting last Wednesday, spokesman of the group, Hon. Emmanuel Okoduwa calimed it was given to them by the Sergeant-at Arms.
Please follow and like us:
Short URL: http://www.africanexaminer.com/?p=12579