Governor Orji Approves 20 percent Reduction in School Fees For ABSU students
education, Latest News, News From The State
Monday, December 1st, 2014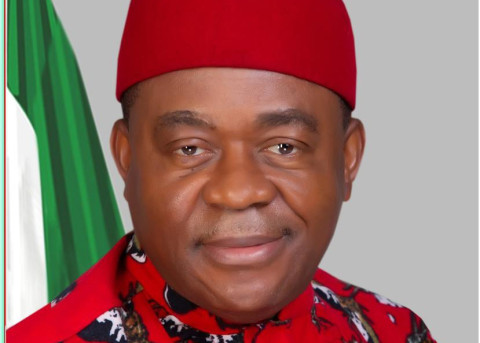 IGNATIUS OKPARA, Umuahia
Abia state Governor, Chief Theodore Orji, has approved 20 per cent across board reduction in the school fees of students of Abia State University, (ABSU) Uturu.
A statement signed by Secretary to the state Government SSG, Professor Mkpa Agu, Mkpa, on Monday, said the gesture is aimed at boosting education in the state.
"Following the present economic crunch in the country occasioned by the oil prices in the international market, as a result of which students of ABSU and their patents are in great difficulty coping with the demands of their school fees in the institution"
"His Excellency, the Governor of Abia State, Chief T.A. Orji as a demonstration of his sympathy with the plight of the students, their parents and guardians, has magnanimously approved the reduction of school fees payable by all students in Abia State University by 20 per cent across the board.
"This kind gesture of His Excellency seeks to ameliorate the hardship currently being experience by parents and students as a result of the said oil price fluctuations.
"Government therefore, expects the staff, students and management of Abia State University, Uturu, to reciprocate the Governor's kindness by remaining disciplined and law abiding at all times.
Please follow and like us:
Short URL: http://www.africanexaminer.com/?p=20100