NASS Crisis: APC Chairmen Forum Urges Aggrieved Members To Embrace Party's Re-conciliatory Moves
Latest News, News, Politics, Press Releases
Sunday, June 21st, 2015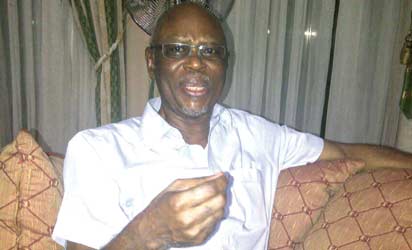 From Ignatius Okpara, Enugu – The ruling All Progressive Congress (APC) Chairmen's Forum has urged aggrieved parties in the ongoing National Assembly leadership wrangling to embrace peace and re-conciliatory moves by President Muhammadu Buhari and National leadership of the party.
The Chairmen, in a statement signed by its Publicity Secretary and Enugu state Chairman, Dr. Ben Nwoye, made available to AFRICAN EXAMINER in Enugu Sunday, expressed concern over the crisis originating from the election of the leadership of the 8th NASS.
"We are urging all the aggrieved NASS members to embrace dialogue and the re-conciliatory move being championed by Mr. President, and the National leadership of our great party, for the sake of national interest and APC" the statement pleaded.
The Forum disclosed it met recently in Abuja for four days, to deliberate on the internal crisis, adding that during the period, it engaged in a re-conciliatory meeting with the leadership of the party, in an attempt to seek resolution to the dispute"
The meeting which was presided over by the Forum's Acting chairman, Alhaji Umar Haruna Muhammed of Kano state, the statement indicated hailed the efforts of President Buhari and the leadership of the APC in laying the crisis to rest.
"We wish to align ourselves with the re-conciliatory steps taking so far by Mr. President and the leadership of the party.
"We want to also call on all parties to corporate with the party leadership and Mr. President in the reconciliation"
"It is our prayer therefore, that this matter would be resolved expeditiously in the interest of the nation."
The APC Chairmen however, stressed the need for a one harmonious and happy APC family, pledging its continued and unalloyed support to the President Buhari-led Federal government and the party National EXCO led by Chief John Odigie- Oyegun.
Please follow and like us:
Short URL: http://www.africanexaminer.com/?p=24104