PDP to Governor Fayemi; Creation of New Local Councils is Diversionary and a Sinister Plot
Latest News, News, News From The State, Politics
Friday, June 27th, 2014
The Ekiti Chapter of Peoples' Democratic Party (PDP) has described the creation of 18 new Local Council areas in the state by the outgoing Governor Kayode Fayemi as diversionary and a deliberate attempt to create confusion and instability for the incoming administration.
In a statement issued by the State Publicity Secretary of the party, Pastor Kola Oluwawole, PDP asserted that the creation new councils by a government that is rounding off "smacks of hypocrisy and betrayal".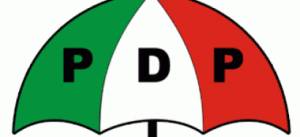 Oluwawole contended that the party wondered why the outgoing governor chose to tread on this dangerous path of undemocratic practice by creating inchoate and illegal councils in the last days of his administration after "losing woefully" to the PDP in the just concluded state governorship election.
"This latest action is a ploy to give the in – coming administration a hard start. This is unacceptable.  The in – coming government of the PDP will review the exercise and take appropriate steps to curtail this reckless show of shame.
"A government that said it had many redundant workers at the local government Councils few months ago is now desperately recruiting workers just to increase the debt profile of the government and create problem for the incoming government", the party publicist argued.
The statement also alarmed that it has uncovered plots by All Progressive Congress (APC) to plant landmines and booby traps for the incoming administration, adding that PDP was aware of the clandestine moves of the governor to cause disaffection between the party and people of the state.
Yet, Oluwawole assured that necessary steps would be taken in the next few days to curtail the "recklessness and undemocratic actions of the outgoing government", alleging the latest action of the governor was not unconnected with his loss in the last poll.
"We understand that the governor is yet to recover from the shock of his loss of power in the just concluded election."
The party advised the Governor to bury idea of going to court also warned he should stop "tricks that may impede a smooth transition to the next government".
Short URL: https://www.africanexaminer.com/?p=13597