ADVERTORIAL: Bayelsa's Squalid Nuisance
Articles/Opinion, Latest News, Nigeria 2015 Election
Friday, June 12th, 2015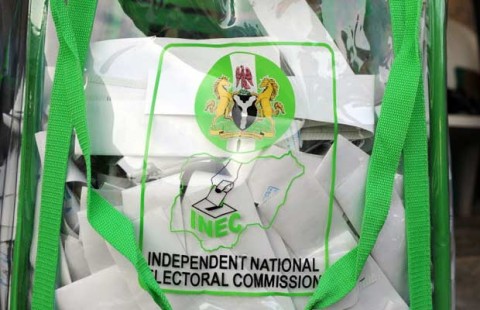 Bayelsa Democratic Forum
                 Imgbi Road, Yenagoa
              Bayelsa's Squalid Nuisance
Of late certain political jobbers and power prostitutes, operating under the aegis of a so-called BAYELSA PEOPLES CONSULTATIVE ASSEMBLY, have stepped up their nefarious activities in Bayelsa State having been cut off from sources of their unmerited largesse at the centre.
Members of these groups and their sponsors have announced their defection to the APC but in order to disguise their crass opportunism and prostitution are citing various spurious reasons for their action. But what better way to draw attention than to lampoon the existing political order in the state and to seek to demean the unparralled achievements of the government in power in just three years in spite of very difficult circumstances.
Over the years, these persons some of whom are perpetually running for office have honed their art of blackmail, threatening to let all hell loose unless their insatiable demands are met. From one government to the other, their attitude remains the same even as they benefit by way of contracts or appointments either for themselves, family members and cronies. These are persons who have held several offices in the state and at the federal level but have no known business or professional calling to fall back and so have constituted themselves into Bayelsa's squalid nuisance and perennial liabilities to the government in power.
A combination of the harsh economic realities as well as the recent loss of the Presidency by the PDP has opened up new opportunities for political adventurism by these persons who believe that President Muhammadu Buhari will unleash the federal might against the former President's home state of Bayelsa. Such is their puny mentality and the narrowness of their thinking.
They had long constituted obstacles to Bayelsa's development and were known sponsors and promoters of a climate of vicious politics, thuggery and mindless militancy which gave Bayelsa a bad name. Their cesspool having been dried by the good governance that came with the Restoration Government about three and half years ago, they have felt like fish out of water.
Now they are summoning their last reserves of energy to survive knowing that another four years of the Restoration Government and the rationality it has brought to governance would mean the end of their species.
Lest we forget, their  track record needs to be restated.
From 1998, these persons who have served in various governments have always ganged up against the government of the day  to ensure their  personal greed is met and threaten  to promote instability in the state if they fail to get their way.
We cannot forget that they have killed our people on the streets of Yenagoa and during the elections. We also cannot forget that these same persons have been part of the mindless looting and killings in the state previously. We certainly cannot forget that these are the same people who have promoted a culture of impunity in the state by the way they emerged as candidates and the way they won elections in times past. It is on record that since the advent of the Restoration Government, not one person has been reported to have been killed during the period of electioneering campaign or even harassed for having a different persuasion.
 But we know the source of their angst. They would rather as in some times past just have the state's monies shared among them and to hell with the provision of infrastructure, of roads, bridges, schools and the maintenance of security. 
They are shamed and envious of the monumental positive change in Bayelsa and want to stop it by all means.
All they want is a continuation of stealing and looting of the state's treasury even while their people suffer as a result and for the state to remain under their darkness. From the behavior of these so-called Bayelsa Elders, it is clear that they don't love the state and the Ijaw nation. All that this class of Bayelsa people love is access to free money and to promote indiscipline and a licentious, sybaritic lifestyle. They want civil servants and their collaborators to perpetrate fraud including having ghost workers in their thousands and  on several payrolls, thereby having a bloated wage bill to the tune of N6 billion per month as was the case before the government of the day took steps to have it reduced to N4 billion. They want civil servants not to go to work as was the practice before the current government introduced the 'clock in and clock out' regimen for all civil servants, which made it mandatory for civil servants to report to work everyday. They want cultism back in Bayelsa, so that the lives of our young innocent ones will be endangered as was the case in the  recent past. When cultists, kidnappers and murderers are quelled they call it intimidation. But those of us who are peace loving people of Bayelsa State, who mean well for our state will not cease to thank God for the prevailing peace and the new sense of hope.
They want money spent building roads, schools, bridges and hospitals to be diverted to them to enable them live a life of  mindless affluence. It is such attitude that ensured that since the time of Melford Okilo there had been no meaningful development in the state until recently. They want a situation of perpetual instability in Bayelsa with a new administration every four years so they can thrive in the chaos.
But we have news for them. Their time is past. Sadly for them they are the only ones who do not know it. Bayelsans can never exchange the present peace and tranquility in the state and unprecedented development with the chaos of the past. And even as these political jobbers make their way out of the PDP we doubt if they will find APC a refuge for scoundrels. And even if they do they will be in for a good shellacking at the polls to put paid to their years of infamy and vain gloriousness.
Short URL: https://www.africanexaminer.com/?p=24002