Attempt to Extort Money from Abia Govt by one Don Norman Obinna
Press Releases
Friday, August 30th, 2013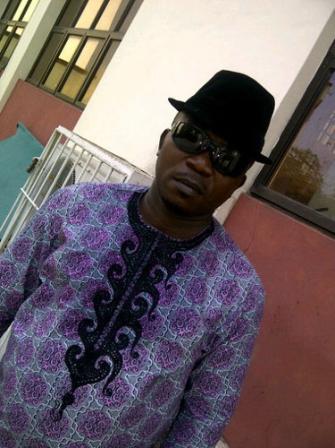 Our attention has been drawn to a publication on Saharareporters by one Don Norman, Obinna who published
tissues of lies on Abia State Government after an unsuccessful attempt to extort the sum of 5 million Naira from the State
Government.
Don Norman who claimed he is from Umuahia and worked for Compass newspapers as an editor told us that he has a
publication on Abia, which he will want us to react to immediately.
We made efforts to debunk the lies which he had already concocted, but he insisted he will publish. Mr. Don who claimed to
be a journalist of repute was invited to Abia in August for the 22nd anniversary of Abia State since he had requested he will
want to interview the governor. As a media chat with Journalists is scheduled to be held as part of the anniversary activities.
He stated that he has a new  magazine which was supposed to have been launched last year but due to lack of funds, hence the
need for us to support him. Since we are all from the same Umuahia.
We still insisted that he has to come down on August to have a firsthand knowledge of the legacy projects of Chief T.A Orji and
also to prove to him that the things he alleged are not true.
For instance, he claimed that the Youth Empowerment Scheme buses and cars were paid for by the beneficiaries, again he
alleged that the Diagnostic and Dialysis Centers are still ongoing and not completed, not to talk of commissioning. The fact
remains that the diagnostic centre was commissioned by President Goodluck Jonathan in 2011 while the Dialysis Centre
was commissioned few days ago by the Health Minister, Professor Onyebuchi Chukwu.
With these allegations we insisted that for us to respond to the questionnaire and to show objectivity as journalist as he claimed
to be,  he should  come to Abia state, with his so called reporters he claimed that came to Umuahia some years ago.
What informed our insistence remains the fact that we don't know who we were talking to judging from the way he was making
persistent demands through email, phone calls and text messages which we recorded. However, when Don realized that
we were not ready for his cash for blackmail report he boasted that he will deal with the State Government using Sahara
reporters. In addition, most of our responses to him refuting all the lies were not even published; rather he distorted facts to
please his sponsors.
We urge Saharareporters and other online news outfit to always be careful and to have a background check of those who who file
in unsubstantiated reports, as it may damage the publications reputation which has been built over the years.
Attached are photos of some of the Legacy Projects in Abia State….Completed/Commissioned and ongoing.
Click here to see some of the legacy projects
Signed
Ugochukwu Emezue – Chief Press Secretary
Nnaji Obed Asiegbu – Special Assistant on e-Governance
Short URL: https://www.africanexaminer.com/?p=102