Aturu Condemns Assassination Atempt On Adegboruwa
Featured, Latest News, News
Wednesday, April 16th, 2014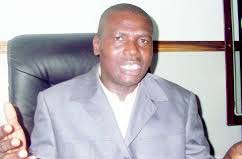 Kayode Adelowokan
A Lagos based lawyer, Mr. Bamidele Aturu, has bemoaned the attempted assassination on the life of Barrister Ebun-Olu Adegboruwa, after he challenged the illegal toll at Lekki toll gate.
Rights activist and lawyer, Mr. Ebun-Olu Adegboruwa on Monday alleged that Lagos State Government masterminded his attempted assassination because of his fight for the abrogation of toll collection on the Lekki-Ikoyi Link Bridge.
Aturu in a statement to African Examiner news online said, "The report of assassination attempt on the life of Mr. Ebun-Olu Adegboruwa, by yet to be identified persons is extremely worrisome. That the attempt came shortly after the decision of the Federal High Court which agreed with him on the case he filed on the illegal tolling of the lekki ikoyi bridge by the government of Lagos State creates opportunity for people to read meanings into the dastardly attempt.
"In the circumstances I do not expect Lagos State Government to indulge in fruitless recriminations over the incident. It must do its constitutional duty of ensuring that the life of Ebun is not snuffed out. If it has to provide security it should do it right away as Nigerians will not accept any lame excuse from the government."
Mr. Bamidele Aturu, however called on Nigeria Police and federal authorities to ensure that Mr. Adegboruwa and his family are given adequate protection. Adding that the moment citizens cannot go about their convictions on account of threat and intimidation then nothing is left of our so – called democracy. "A stich in time saves nine", he warned.
Short URL: https://www.africanexaminer.com/?p=10158