Breaking: Court Adjourns Buhari's Eligibility Suit To April 22
Featured, Latest News, Nigeria 2015 Election, Uncategorized
Wednesday, March 25th, 2015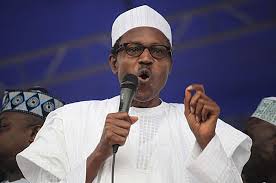 Justice Adeniyi Ademola of the Federal High Court, Abuja has adjourned further proceedings in all suits relating to the challenge of the Presidential candidate of the All Progressives Congress (APC), General Mohammadu Buhari's alleged certificate irregularities to April 22 and 23.
There are four of such cases before the judge.
He said it was impossible for the court to conclude the case before the elections and that there was no need for the court to be in haste to determine the case, because it could always do so after the elections.
He further said his decision to adjourn to April was because of the approaching Easter Vacation of the court.
Justice Ademola said this shortly after delivering a ruling in the suit by Chukwuweike Okafor and another against Buhari and two others (one of the four cases).
The judge, in the ruling, dismissed the applications by a Lagos-based lawyer, Ebun-olu Adegboruwa and Chukwuma Ochu to be made parties in the case. The judge said they are not necessary parties in the case.
While rounding off the ruling, Justice Ademola suo motu (without any prompting by parties) adjourned further proceedings to April 22 and 23.
The Nation
Short URL: https://www.africanexaminer.com/?p=22919