Buhari's Election Was To Effect A Positive Change
Articles/Opinion, Latest News, Prof.R.A Ipinyomi
Tuesday, July 21st, 2015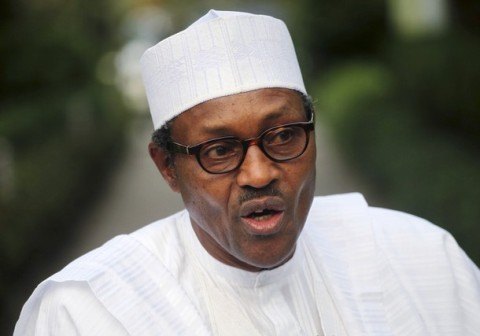 By Prof R. A. Ipinyomi, University of Ilorin Nigeria – Most Nigerians are aware that General Muhammad Buhari had been on the campaign rallies since before 2003 with the object of giving Nigeria society a human society face, especially to increase the chances that the less privileged could also survive here. May be we need to re–echo and reiterate the madness in Nigeria's society, all of which is still prevalent and eye sour. The word corruption has been used frequently but the word is not strong enough to capture what government officials and even private individuals do in the society. A word like thieving, banditry, armed robbery by public officials, or others would be near appropriate to describe their insane activities. Or you turn to road users and the drivers to see how they convert a minor road hitch to a major nightmare, and similarly in all Nigerian institutions. The political class is by far the worst example of what a sane society shouldn't be. Nigerians are practising politics using guns, money, charms, thugs, kidnapping of opponents, eliminating opponents, and when eventually they get to the office they become never to be accountable, untouchable, inaccessible. The ills are still rampant and possibly on the increase.
Inability to run a sane society is darkness on one hand but ultimately this darkness should meet its end. Our choice lies only in the form of its demise. If as a society we meet nothing but success at every stage of our mission, darkness will helplessly surrender and deliver to our hand every spark of the divine it has so jealously held captive. Success always is not a good learning ground. But since we have failed, or whenever we fail, then we must take upon ourselves task to wrestle darkness face to face until its utter annihilation. This is where a Buhari comes in as a possible changing agent. Mark our word, darkness will never surrender. We have not found a trace of that in the literature that darkness can do so. Instead what we have readthe and experienced is that darkness itself will like to be addressed as light. When a lie is told severally and consistently it has the possibility of being regarded as truth. Darkness has always been transforming itself as if it were the light. In fact there is no greater light than when darkness shines, when a people celebrate falsehood and imprison truth. As examples of where darkness is behaving as light in our society include the growing palace prophets in every society (they want to prophesy for the president not the lost souls), Boko Haram and it's various forms actually thinking they are enforcing correction in decaying societies, corruption has continued to thrive because the society looks the other side instead of condemnation, the people celebrate people of low virtues as celebrities and people with ill gotten wealth, etc.
Fortunately for Nigerians the time is probably ripe for a change. The Nigeria ball has hit the hard rock so it must bounce up high as the change in direction. Situations that often accelerate a clamour for change include economic depression, high unemployment rate, high inflation, bad governance and poor social infrastructures, failed institutions and gross insecurity, all classes of social injustices. These and more are prevailing in Nigeria today. What makes the demand for change timely is that today a General Buhari is available and willing. Tomorrow Nigeria may not have a Buhari or her Buhari may be unwilling. Even if South Africa was to clamour for her Mandela, we think they are a bit late. General Muhammad Buhari has also changed to a more listening and possibly more tolerant president. In his first coming he ruled as a hardliner with a co–military Muslim (late Gen Tunde Idiagbon), swung to action from his day one. Since 2003 he has consistently balanced his choice with a Christian counterpart and in 2015 with Prof Yemi Osibanjo (SAN) and a pastor. Nigerians seem to have confidence in that team so far. What Buhari has not been able to control includes the State Governors, National Assembly leaders, party leaders, community leaders, the academia, the Nigeria elites and many others. It would be unfortunate and indeed naive to assume that every component of the society is going to be law abiding and following the constitution or even to assume that they want a change. The forces that are going to prevent any change in the society, (a change that will retrieve from them stolen public money and goods, and used to favour the less privileged), are there and armed to the teeth; they will include some civil servants, members of legislation, some in Judiciary and in the armed forces, business men and women, news media amongst others. The Nigeria's construction is also a major obstacle to moving Nigeria forward because the spirit of the constitution assumes that "things are normal", "States are equal", "individuals are equally endowed", and there is a "Federal Character" to be followed in appointments and distributions of
other items. Nevertheless, the society can correct itself using the unwritten "Law of necessity" when necessary. Already many Nigerians now believe that President Buhari is not going to radically change Nigeria and move her away from what it used to be, especially judging from the fact that he is an old man now. Age is really a factor and has its positive and negative effects as we grow. Many of us a praying for a radical, rapid, an about turning and positive change.
To doubting Thomas and others President Buhari may be compared to a wine that gets better with age by his friends; but a wine to be thrown out by his foes. After about two months in office we can assess him as soneone that gets better with age in decision taking. He appears more steady and sound, sober and less rash in action compared to his 1984 steps and actions. By now he ought to have constituted the Federal Executive Council which he hasn't done. To the best of our knowledge also Nigeria is yet to have a Chief of Staff, the Secretary to the Government of the Federation, and the Federal Ministers. Could this be a function of his age, in availability of less corrupt Nigerians to work with him, NASS who after only a few houses in office and the collection of wardrobe allowance went on over a whole month vacation, or APC lacking the ingredients to make it looks the ruling party? From hindsight we remember that Presidents Obasanjo and Yar'Adua both of PDP appointed their Ministers in July following their May inauguration, Jonathan was a continuing administration. Whereas timely appointments can be useful Nigerians must insist on the best and the less greedily. People with high propensity to accumulate wealthy and poor record of accountability should not be supported as ministers, board members, or any other appointments.
Why have Nigerians been over optimistic towards Buhari, an otherwise community that is inherently apathetic and nonchalant on public issues like governance? It appears also that there is already a distinction between voting for APC and voting for Buhari; people believe that APC won the March 2015 presidential election nation wide, even in South – South and South-East simply because of the personality of Buhari and the contrast that those in the helm of affairs in PDP came to represent at the time. PDP threw away the victory for some of the reasons best known to the public and the party. Whereas Buhari won because of his personality and his promises for a change. Ultimately the positive change that is good for the North West, North East will be good for South South, South East and everywhere. Therefore the political parties must not be allowed to deny the people their due rights, because the political parties are not the force that is driving the change but a class of individuals using Buhari as it's arrow head. The unfortunate resulting scenario is that whereas our objective is to build a democracy by building the political parties but we found no political part to invest in so far. Instead the system is investing more on an individual, placing their trust and fate on him, because the political parties represent part of the failing systems.
It is on this note that we seek the understanding of the Nigeria people that what we see, read or hear even on TV may be less than the truth. Our country is in some deep and great mess and the corrective measures may even erode into the Nigeria constitution, affect hitherto big power players and their empires or rob on the political parties as they currently stand. But since we have asked for a change we must collectively work for the change once and for all time. The change is not just that President Obama grants President Buhari everything on the later's wish list but that our society becomes livable and governed by excellent politicians and community organisers who are accountable. The temptation to rush or listen to the cries of power players without reference to our objective for a better society can only be diverting our attention and playing to the galleries. Nigerians voted for a change and we should insist and stick to that irrespective of who may be offended.
Prof R. A. Ipinyomi
_______________________________
Support African Examiner's Free Journalism. By making a little donation, you are ensuring this site is free for all; you are also helping us to stay afloat and fulfill obligations to our reporters and other service providers: Thank you for your supports.
Send donations to:
AFRICAN EXAMINER LTD, 1016408743, UBA
AFRICAN EXAMINER LTD, 2028842299, First Bank
AFRICAN EXAMINER LTD, 1012873398, Zenith Bank

For Enquiries send text to: +234.809.111.3268, +1.443.904.1239
Short URL: https://www.africanexaminer.com/?p=24516