Plane Crash: Nigeria Joins Others to Ban Boeing 737 Max From their Airspace
Featured, Latest News, News, West Africa
Wednesday, March 13th, 2019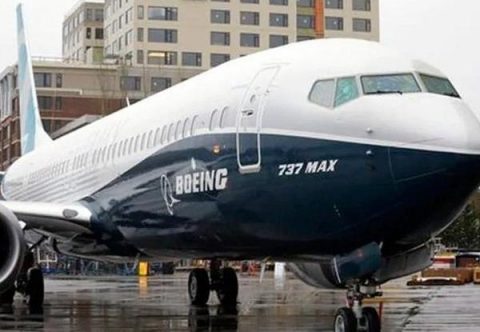 ABUJA, NIGERIA (AFRICAN EXAMINER) – Federal Government (FG) has banned Boeing's 737 Max 8 aircraft from operating within in its airspace.
Minister of State for Transport (Aviation) Senator Hadi Sirika, made the announcement Wednesday at the end of the weekly Federal Executive Council (FEC) meeting, in Abuja.
The first meeting after the general elections which have been ongoing over two weeks ago, was presided over by President Muhammadu Buhari.
The Minister while briefing journalists said the decision followed the recent crash involving the flight type owned by Ethiopian Airline.
It would be recalled that the crash killed 157 passengers on board on Sunday morning, including two Nigerians. The flight which came down minutes after taking off was enroute Nairobi, the Kenya capital.
FG decision might not also be unconnected with the Indonesia's Lion Air-operated Boeing 737 Max which crashed into the Java sea killing all passengers on board after taking off, about five months ago.
Earlier in his tweet, Senator Sirika assured that there was no cause for alarm as no operator in Nigeria was using the Boeing 737 flight.
However, he disclosed that the Nigerian Civil Aviation Authority (NCAA) has already issued an advisory statement saying "that nobody should fly out of Nigeria or into Nigeria using the 737 Max pending the determination of the actual cause of the crash in Ethiopia and also pending the outcome of the response of the manufacturer themselves which is Messrs Boeing".
He stressed regardless of the enormous safety records of the 737; the incidents have caused concern for the global aviation industry.
"We have issued directives that no operators with 737 (8) or (9) should operate into or out of our airports," Sirika restated at the Wednesday briefing.
Nigeria joined other countries like UK, Canada, USA, Ethiopia to ground and ban operations of Boeing 737 Max 8 and 9 from their airspace..
Short URL: https://www.africanexaminer.com/?p=47720