FIFA Insists Africa Will Host Club World Cup Despite Ebola Outbreak
African News, Featured, Latest News, News, Sports News
Thursday, August 21st, 2014
FIFA will move ahead with holding the Club World Cup competition in Morocco despite the Ebola outbreak currently plaguing parts of the continent.
The world soccer governing body said on Thursday that there is no reason to relocate the Club World Cup from Morocco as it has not been hit by the Ebola outbreak currently affecting Africa.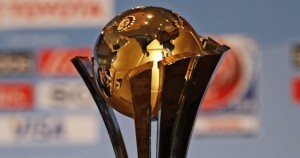 "The health of players, officials and supporters is an absolute priority during any FIFA competition. According to the World Health Organisation (WHO), there have not been any recorded cases of Ebola in Morocco, so consequently there is no reason to discuss a possible change of venue. Should the situation change, we will make contact with the participating clubs," FIFA said in a press statement.
"Two months before the start of the competition, FIFA will send a memorandum to each of the participating clubs containing medical information pertaining to the tournament. This is standard procedure for every FIFA competition," FIFA added.
Morocco has won the vote to host the FIFA Club World Cup competitions for the years 2014 and 2015. So far five clubs have qualified for this year's edition: hosts and Moroccan champions Moghreb Tetouan, European Champions Real Madrid, Oceania Champions Auckland City, San Lorenzo from the CONMEBOL and Cruz Azul from the CONCACAF.
Two more teams are yet to be determined which are the Asian and African Champions to be crowned on 1st and 2nd of November respectively.
The Ebola outbreak has killed more than 1200 people – according to WHO – since it hit the continent in December 2013.
The deadly virus affected Guinea, Liberia, Sierra Leone and Nigeria with fears that it could spread further.
Short URL: https://www.africanexaminer.com/?p=16536