Gunmen Kidnap Jonathan's Adopted Father In Bayelsa
Featured, Latest News
Tuesday, February 25th, 2014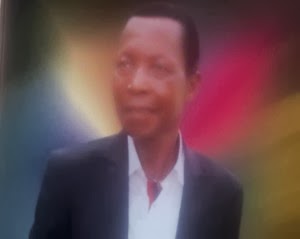 IGNATIUS OKPARA, Enugu
Ten heavily armed unknown gunmen have kidnapped the adopted father of President Goodluck Jonathan, Chief Inengite Nitabai, in his country home, Otuoke, Bayelsa State.
African Examiner gathered that Nitabai, who is said to be the compound chief of Jonathan's family, was abducted by the kidnappers about 9pm on monday.
Our correspondent learnt that when the hoodlum stormed the residence of the 70 year old man, they initially met one of his children before they came back again to whisk him away.
Sources say six of the daredevil gunmen, forced their way into the room where Nitabia was staying, while the remaining four guarded exit doors
The source further hinted that the suspected kidnappers ordered Nitabai, his wife, Owiya, Nitabai's inlaw, Akinobebh Jin and Nitabai's three children to lie flat on the floor, as they took the chief to an unknown destination.
According to the In-law, Jin, they asked Nitabai to bring money and when he told them he did not have, they used the butt of the gun to hit his head.
She said it was when Owiya gave them N400,000 that they stopped beating the 70-year-old man, adding  that they later whisked him away in his Sports Utility Vehicle, SUV.
Said Jin: "The (kidnappers) came to the house around 9pm. The time they came, Silas was doing his assignment. Because he saw them as strange people, he ran into the house to tell us.
"As he was telling us, the bandits entered the house and ordered all of us to lie flat on the floor.
"They asked our father (Nitabai) to bring money. He told them he did not have any. They were furious and they said, 'How can you say you do not have money? You, a President's cousin!' That was how they started hitting his head with the butt of their gun.
"After that, they went to where Madam (Owiya) was and asked her to bring out money, else they would kill her. She told them she just came back from a trip and that she did not have enough money.
They followed her upstairs to collect money from her. They started giving her the beating of her life. She gave them N400,000 and begged them to leave her husband. It was when they came down that they took our father (Nitabai) away."
Meanwhile, spokesman for the Joint Military Task Force, Col. Onyema Nwachukwu, confirmed the incident
He said, "Information available to me is that a certain Chief Inengite Nitabai was abducted by about 10 unknown gunmen about 9pm at Otuoke community in Ogbia Local Government Area using his private vehicle.
"The vehicle was later recovered at Onuebum community waterfront. The Deputy Commander, JTF, Commodore Ime Ekpa, and a team of security agents have visited the location to assess the crime scene."
Investigation according to him, is in progress with a view to apprehending the criminals as well as rescue the victim.
However, the development, our correspondent further gathered has thrown the entire family into confusion.
Short URL: https://www.africanexaminer.com/?p=8597