I Will Choose My Cabinet Based On Competence —Tinubu
Latest News, News Across Nigeria
Friday, March 17th, 2023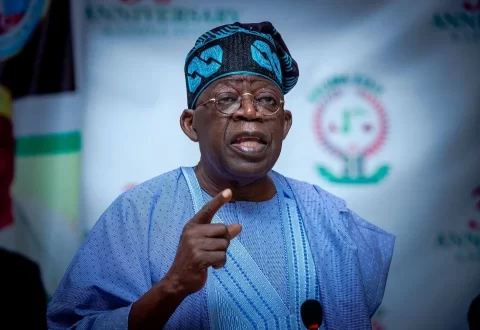 (AFRICAN EXAMINER) – The President-elect, Bola Ahmed Tinubu, has stated that his administration will assemble his cabinet members based on their competence and performance.
 Tinubu refuted claims that his government will be formed on national unity as he stated that he seeks to run a government of national competence without giving consideration to religious sentiments.
In the statement titled, "Nigeria: At the Cusp of Renewed Hope,'' Tinubu stated that he has accepted the task before he and his government would assemble competent young people and women across the country to work for the country.
 He said: "As your incoming president, I accept the task before me. There have been talks of a government of national unity. My aim is higher than that. I seek a government of national competence. In selecting my government, I shall not be weighed down by considerations extraneous to ability and performance.
 "The day for political gamesmanship is long gone. I shall assemble competent men, women, and young people from across Nigeria to build a safer, more prosperous, and just Nigeria. There shall be young people. Women shall be prominent. Whether your faith leads you to pray in a church or mosque will not determine your place in government. Character and competence will.''
 On nation-building, the former governor of Lagos state stated that he is ready to hit the ground running without getting scared concerning the enormity of the task before him.
 He said: "We must begin to repair and rebuild this national home of ours. There is time to complete the task, but time is also of the essence. We must not tarry or fret over the enormity of what we face. We are able of mind and body. Now, we must show the spirit and willpower to accomplish the historic things that lie within our purview."
Short URL: https://www.africanexaminer.com/?p=86231